Tengizchevronoil's contractor reports fire accident
Containers filled with highly flammable liquid wastes accidentally blazed
On March 1, the Department of Emergency of the Atyrau region received a call from Nasar Solutions, a contractor of Tengizchevronoil; the company reported the fire accident in Tengiz, the rotating camp 90 kilometers from the town of Kulsary.
According to local officials, highly flammable liquid wastes accidentally ignited. As a result, the fire engulfed about 2,800 square meters of the site where 20 containers with waste had stayed. The fire has destroyed one lifting device. Fortunately, the fire was knocked out with no casualties. Authorities have launched an investigation into the reason for the blaze.
To tackle the blaze, the Atyrau emergency department sent 12 employees and two vehicles, the fire department sent 17 firefighters with four firefighting vehicles and COCR, a local company sent six employees and two vehicles to help firefighters.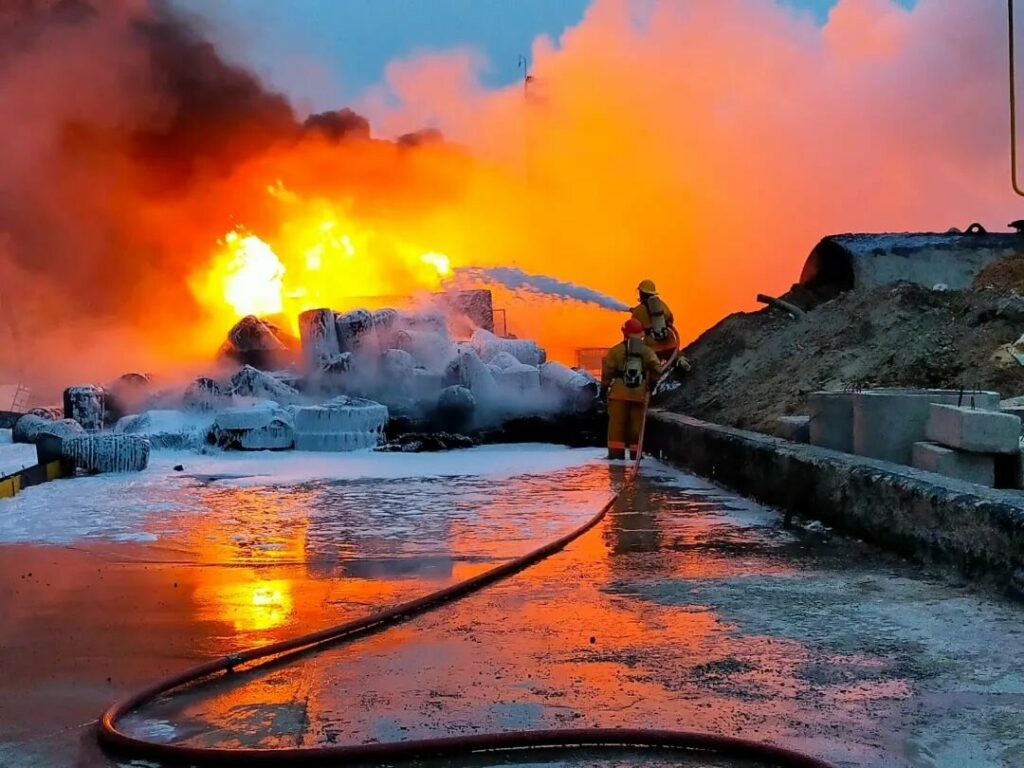 Follow us on Google News