The Industrial Capital of East Kazakhstan
Environment, construction sites, businesses and prices
The town of Ust-Kamenogorsk is the center of the nonferrous-metals industry in Kazakhstan. It is located at the mouth of Irtysh and Ulba Rivers. This story by The Real Kazakhstan, a project by the Kursiv edition and Chevron, is going to talk about the town of Ust-Kamenogorsk, its way of life and problems.
Over the period from 2021 to 2023, the town is going to earn $137.7 million while its estimated costs during this period won't exceed $114.1 million. According to the local administration, Ust-Kamenogorsk ranked first in Kazakhstan in terms of industrial output, third in terms of agriculture, construction and retail turnover, and fifth in terms of equity investment.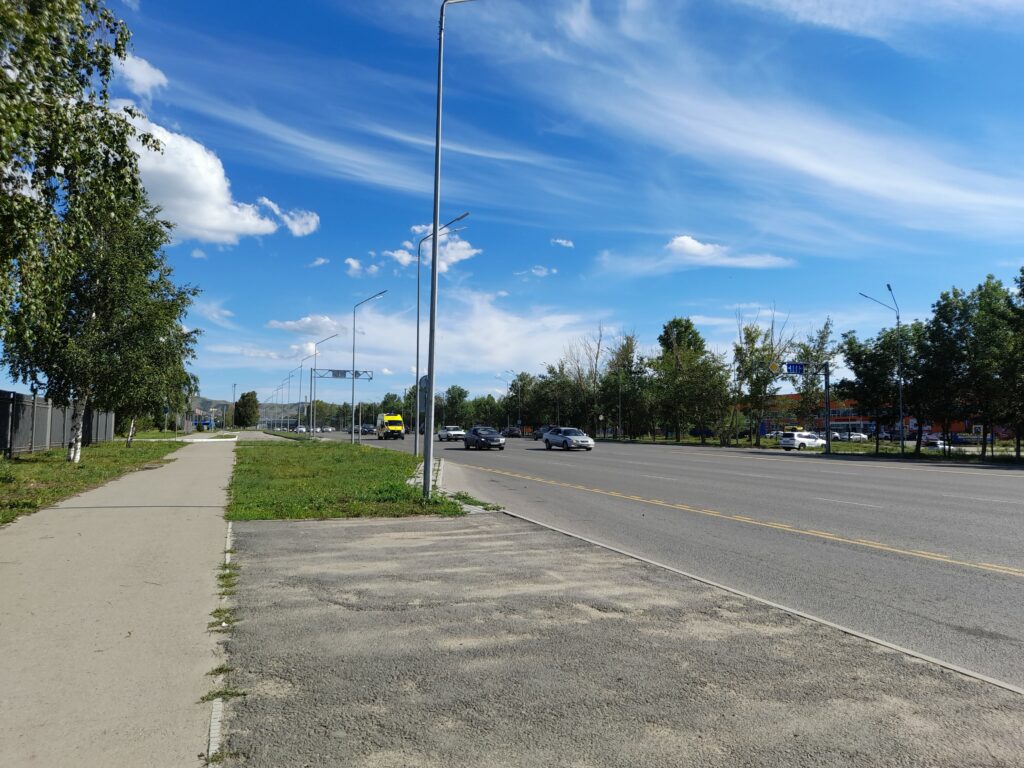 There are four big taxpayers in the town: Ulba Metallurgical Plant, Kazzink, Titanium Magnesium Plant and Ust-Kamenogorsk thermoelectric plant.
Environmental issues
For years, activists and media have tried to draw public attention to the environmental problems in Ust-Kamenogorsk, particularly to the poor quality of air. Over the past five years, the town activists reported high volumes of waste in the air.
Two organizations are used to monitor the quality of the air in the town: Kazgidromet and the Center for Environmental Safety, which was established in 2011. The center had run an automated system of nine stations that analyzed chemical compounds in the air.
In July 2021 the company was sold to Vostok Engineering for $22,612. Despite debt of $46,601, the fair value of the Center for Environmental Safety was estimated at $98,708. The new owner promised that the center will stay working, but that's not true. There is no clear information on whether the center will start working again.
In September 2021, Zulfakhar Zholdasov, head of the Committee for Environmental Regulation and Control, called Ust-Kamenogorsk a leader among other Kazakhstani towns with a high volume of waste in the air. This fact is directly linked to the activity of production sites within the town. In fact, this was the first time when the country's authorities officially admitted that the source of pollution is an industrial entity, not the private sector or vehicles.
According to their strategy for town development, local authorities want the air pollution index to decrease to the mark of 3.5 (it varies from 5 to 10 now) by 2050. They are going to reach this goal by updating the clean-up system at the entities.
«No doubts, these systems are effective. If we hadn't updated these systems before, the situation could be worse. However, the level of production output is also growing which reduces the positive effect of improved clean-up systems. Plus, there are many other environmental issues including urban planning, greenspace expansion, quality of fuel for cars and new production sites,» said Roman Chesnykh, environmentalist and activist.
Public services and amenities
The town of Ust-Kamenogorsk with a population of 345,000 is divided by the Irtysh River into two parts: left bank and right bank. Within the next 30 years, the population of Ust-Kamenogorsk may reach 550,000 because of the high birthrate and influx of people from the southern part of the country. The authorities say that about 80% of solid waste is going to be recycled by this time; about 80% of the town's infrastructure is going to be "smart," and the town is going to count 30 m² of housing space per resident, not 23.2 m² as it is today.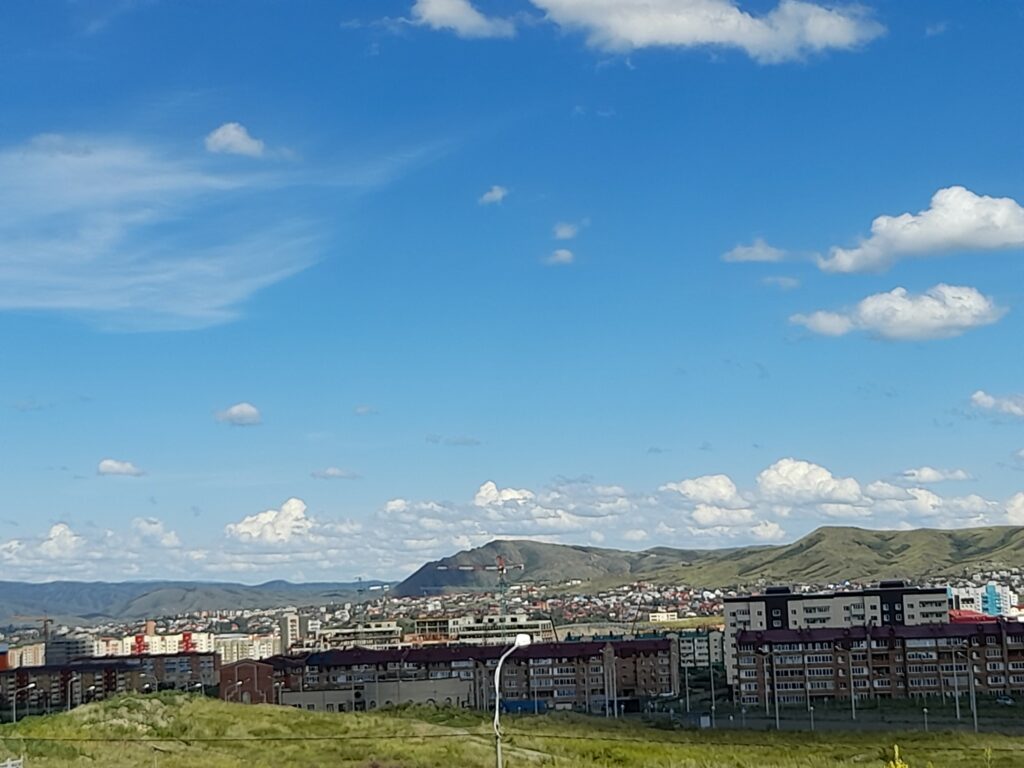 Wastelands between the right and left banks now are under the build-up of the new living buildings. For example, two new Nurly Zhol and Sport micro-districts are going to be built in the area of a new public garden and field-and-track stadium named after Olga Rypakova. The construction of 20 new apartment buildings of 196,000 m² began last year.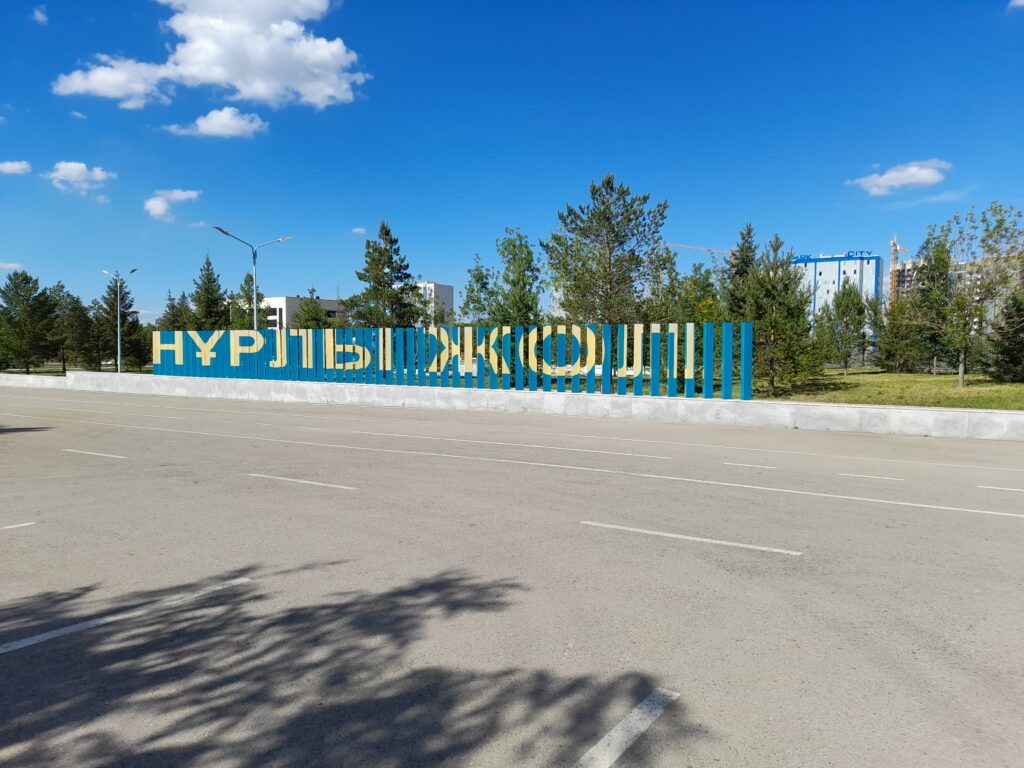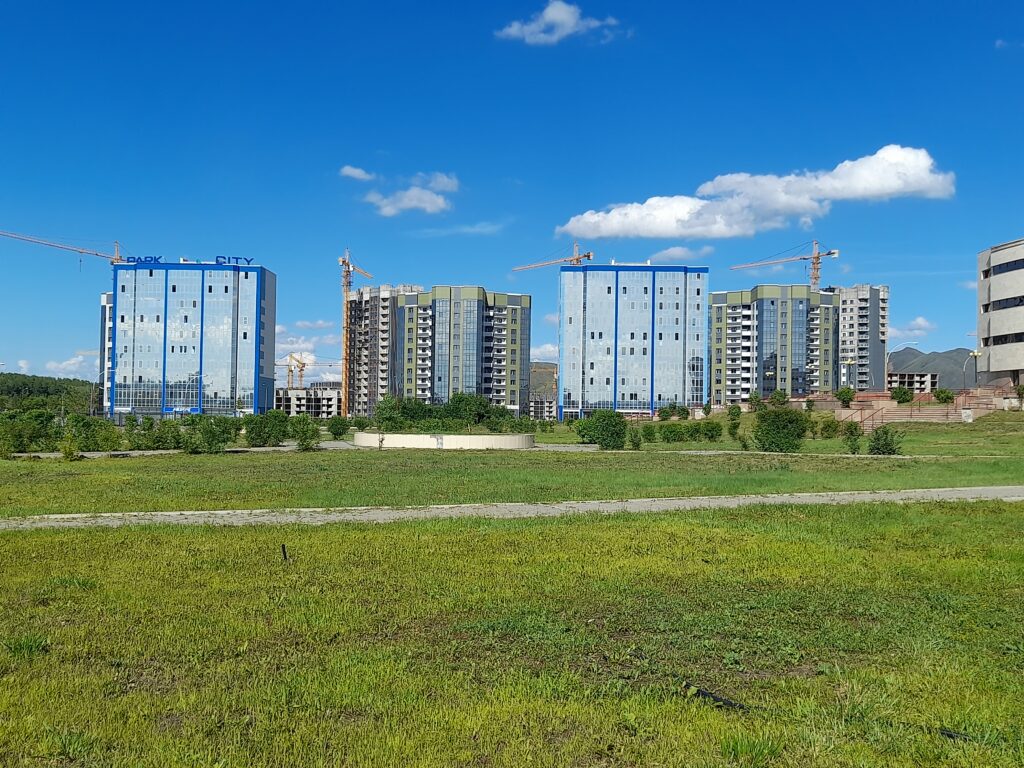 In the19th micro-district, authorities continue to improve public services and amenities. This area of 500 hectares has been under construction since 2008. Over the past 12 years, there were built 63 multi-storied buildings, health centers, kindergarten and schools. However, even though the capacity of the micro-district is 40,000 people, only half of this number live in this area.
In 2019, Ust-Kamenogorsk mayor Zhaksylyk Omar said that the town won't build new apartment buildings in the micro-district because of high costs of construction work in the mountain area. Now, the town is going to focus its attention on improving public services and amenities, the official noted.
Even Danial Akhmetov, head of the East Kazakhstan Region, spoke about the problems of the district. For example, some of the land parcels which had been allotted for public apartment buildings were sold to individuals or construction companies for private houses, trade centers, etc. At the same time, a significant part of utility lines to these spots was built at the expense of the government. As a result, the government has taken back 9.6 hectares of that land.
In 2020, the head of the region initiated the creation of a new overall plan for improving amenities in the 19th micro-district of Ust-Kamenogorsk. Under this plan, the authorities are going to build or repair a water drainage system, public lightning, pavements and driveways.
According to official data, more than 205,000 m² of housing was built in Ust-Kamenogorsk last year. This year the town is going to build 269,000 m².
Quality issue
Despite official reports about improving living conditions, many residents of the 19th micro-district are not happy with the quality of apartment buildings they live in. Often, people struggle with leaking roofs and flooded basements.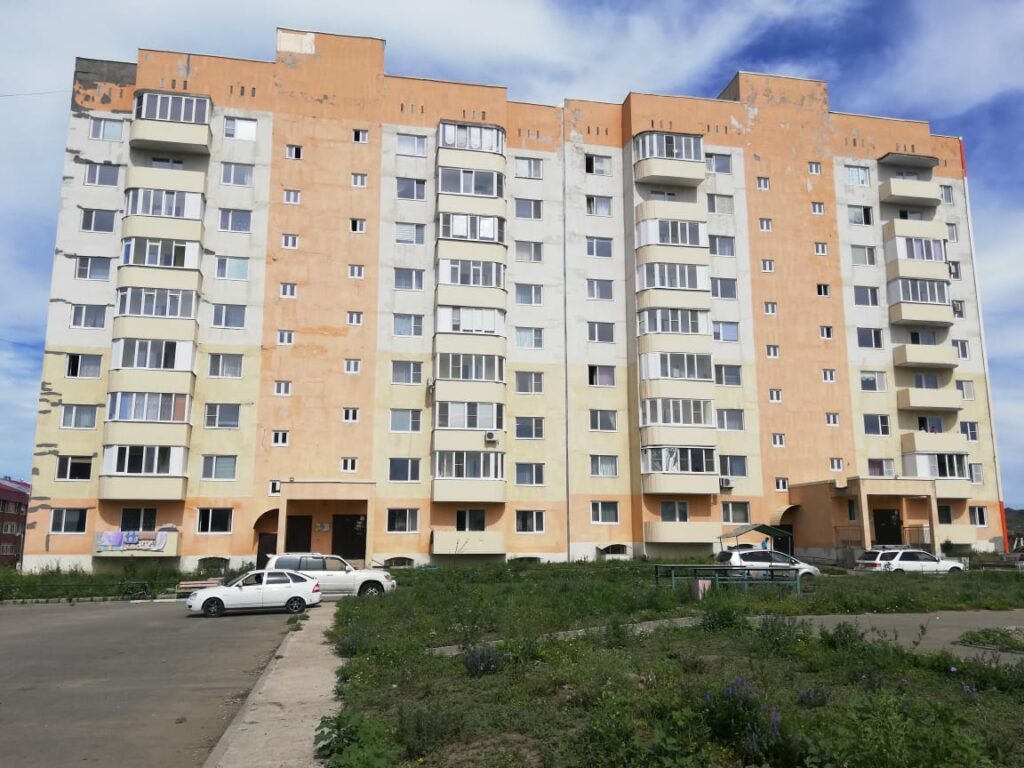 All these apartment buildings have been built under the technology called «render system.» This is a simple and cheap technology, but it doesn't fit the heavy continental climate of Ust-Kamenogorsk.
«Concerning all those defects, this is an urgent issue. All apartment buildings which were built over the period from 2015 to 2018 have the same problem with facades,» said Merey Akimzhanov, deputy head of the Ust-Kamenogorsk department of construction.
Internal tourism
Over the past several years, Ust-Lamenogorsk's authorities built an amphitheater, Arbat, recreational space along the Komendantka River, Samal beach with the walking area, bikeway, workout area and artificial pond.
Moreover, there are many historical buildings in Ust-Kamenogorsk including the community center of metallurgists, friendship center, cinema and heritage museum which make the town more attractive to visitors.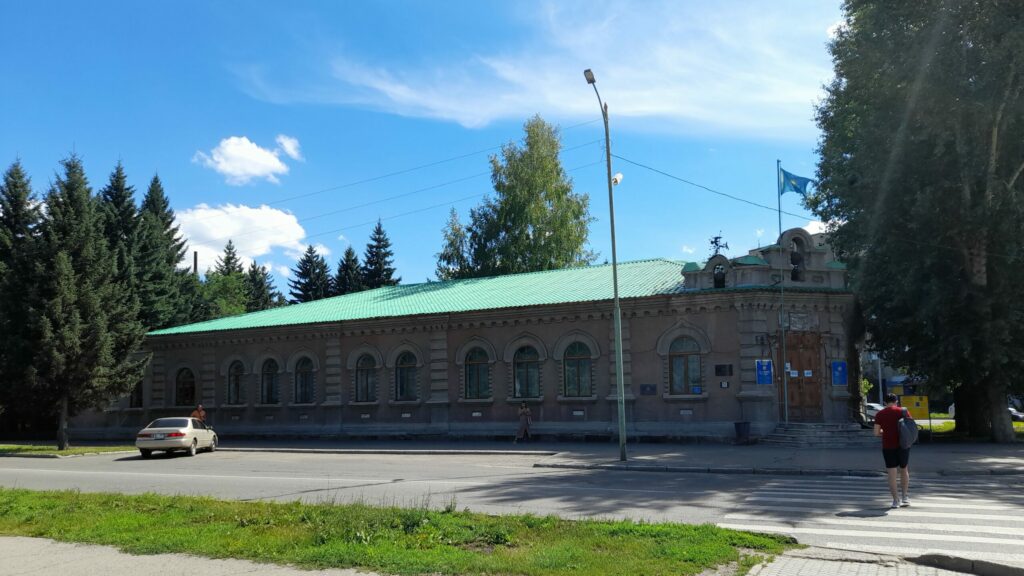 The historical part of the town is well-known for its old-style wooden houses with storm windows.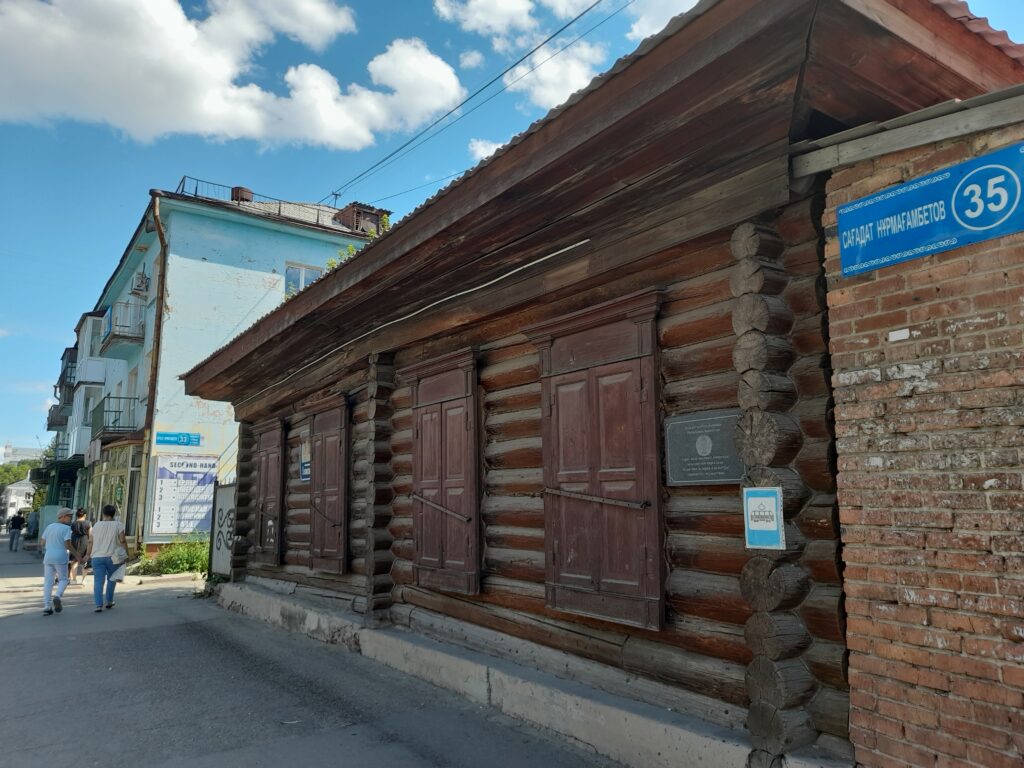 Ust-Kamenogorsk is not big, so it is really easy to commute from one side of the town to the other. Despite being a small town, Ust-Kamenogorsk has something to offer those who decide to visit the regional center for the purpose of tourism. For instance, they can visit Zhastar public garden, heritage museum, museum of art, drama theater named after Zhambyl, Central Mosque, Trinity monastery, Baiterek, Yubileynyi cinema, Irtysh riverwalk, riverboat station and even a pre-trial detention center which was built 300 years ago.
Businesses and prices
There are lots of universities and colleges in the town, which attract thousands of young people, who either study or work. Many locals work in the industrial sphere, construction area, sales or services.
If someone wants fruits in Ust-Kamenogorsk, he or she should be ready to pay a high price as fruits are brought from the south.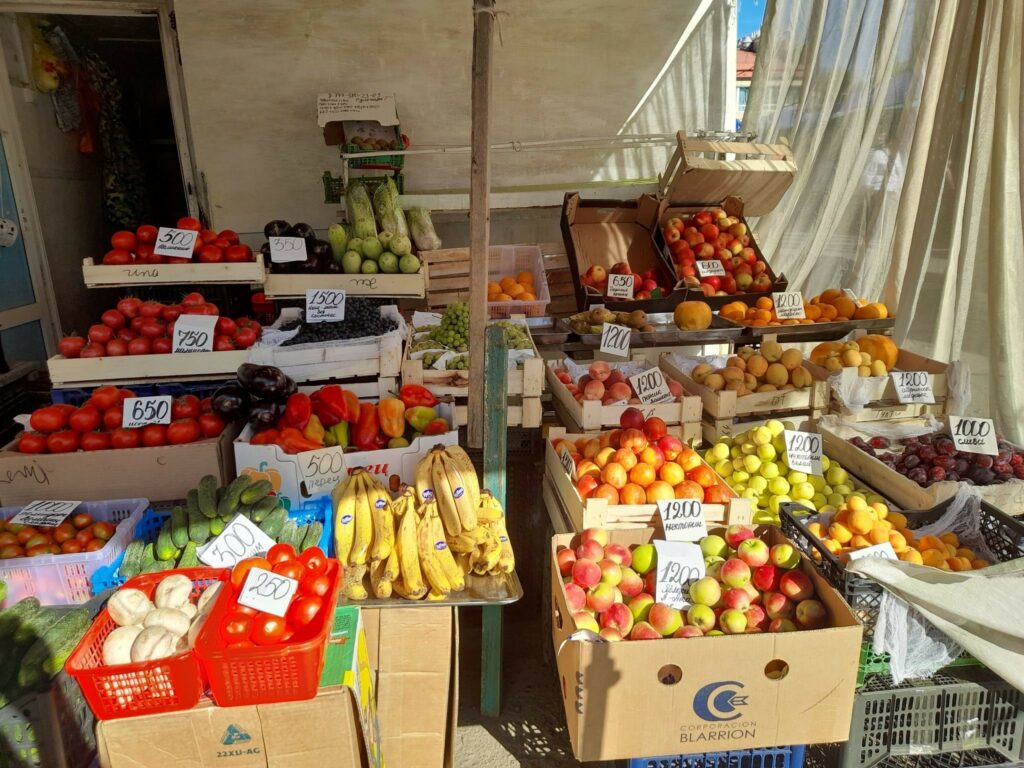 One kilogram of meat (beef or lamb) is about $5 in the local marketplaces. One kilogram of horse meat (traditional food in Kazakhstan) may cost about $6.88-7.87. A liter of oil is about $1.38-1.49; a dozen eggs is $0.80-1.08.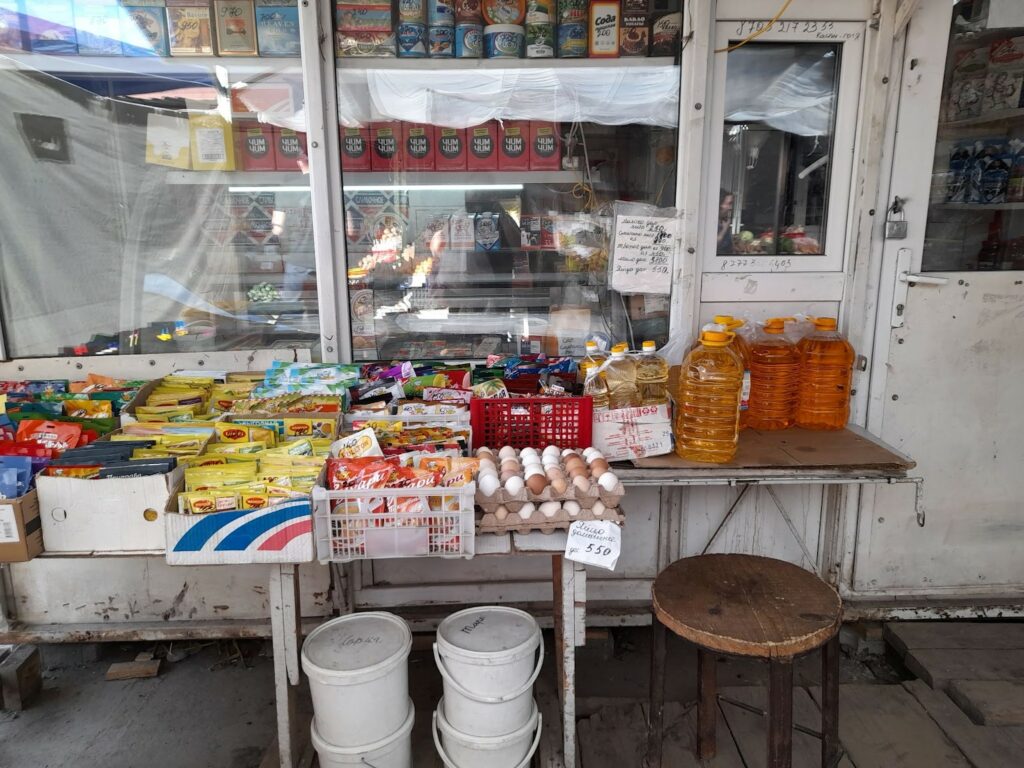 Potatoes are about $0.50-0.68 per kilogram; carrots are $0.98-1.28 per kilo.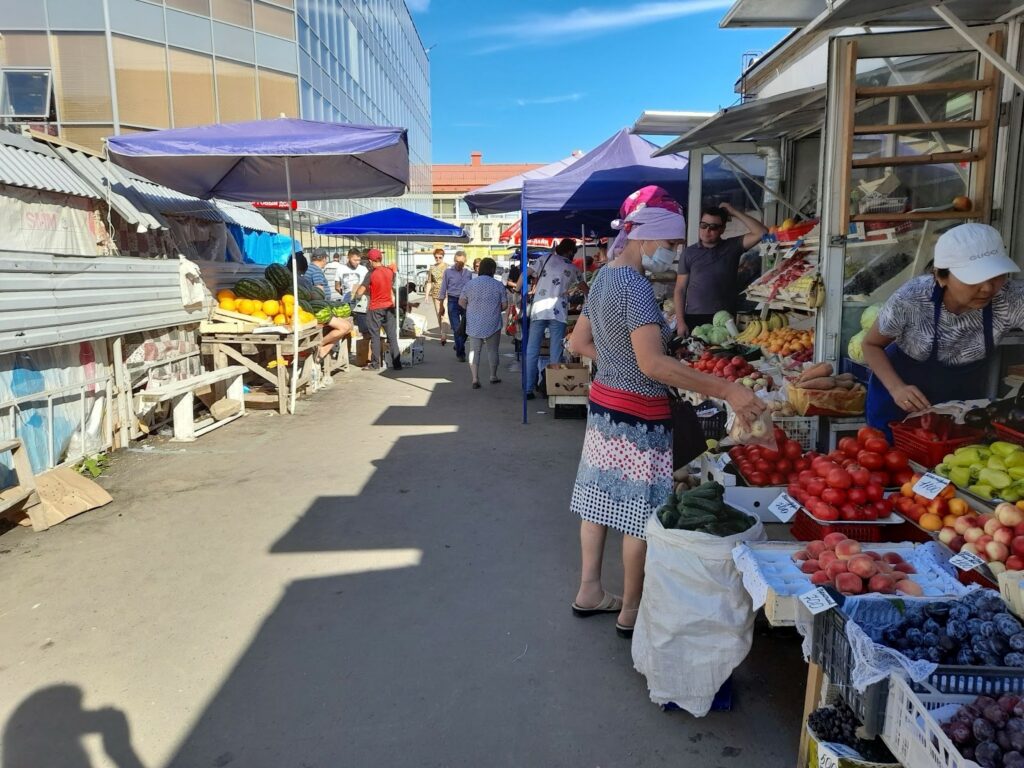 As elsewhere in Kazakhstan there are loads of consumer goods from China and Kyrgyzstan in Ust-Kamenogorsk's marketplaces. All these goods are brought from Almaty and Bishkek even though their prices here are much higher than in Almaty.
Also, Ust-Kamenogorsk is well-known for its big trade centers and fancy restaurants such as East-West, Shanghai, Barbaris, KeyDiBar, Summer Club, BarbaLeto, Yurta and Island Residence.