CEO of Freedom Holding Timur Turlov is going to obtain citizenship in Kazakhstan
He claims to have initiated the process of naturalization five years ago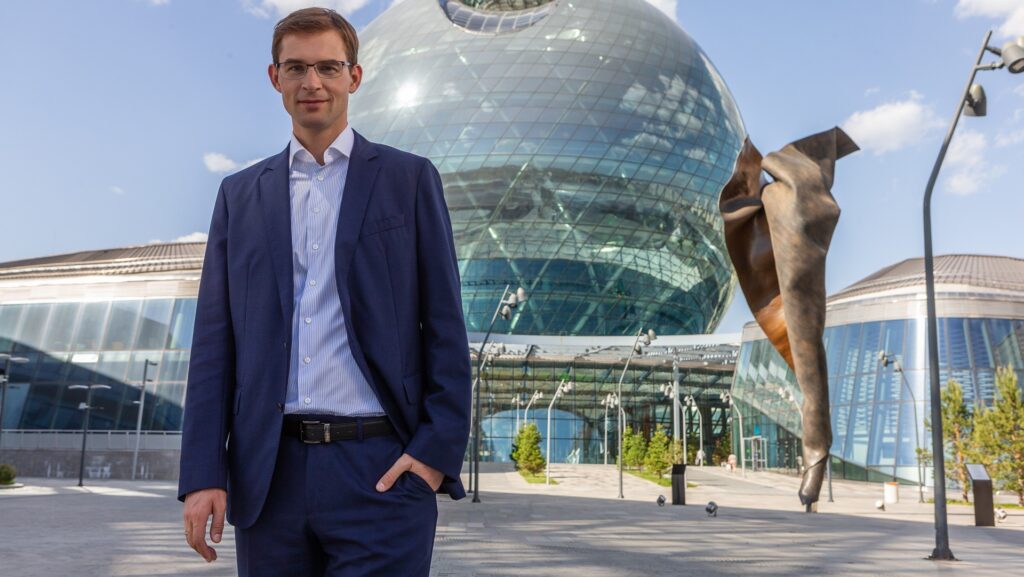 Founder and majority shareholder of the international investment group Freedom Holding Corp Timur Turlov said in an interview with Kursiv.media that he is going to get naturalized in Kazakhstan.
According to Mr. Turlov, he's already informed the Russian consulate about his intention to quit his Russian citizenship. He is going to take a similar move toward the island nation Saint Kitts and Nevis, where he obtained citizenship under the country's investment program. The renunciation of nationality in any other country is the key requirement of Kazakhstan for those who want to be naturalized here. As Turlov highlighted, he decided to obtain Kazakhstan nationality long ago.
«All my vital interests are concentrated in Kazakhstan. I've been living here with my family for more than 10 years; I am a tax resident of Kazakhstan; my kids attend a local school. I started the process of naturalization five years ago when I had gotten residence permission. Now, I can officially apply for Kazakhstan citizenship. However, before that, I need to renounce any other nationalities. This is what Kazakhstan's legislation requires and I just need to do so,» said Turlov.
According to Kazakhstan's nationality law, any foreigner must have lived at least five years in the country before naturalization. In some cases, the president of Kazakhstan may step in and make his own decision about granting nationality. At the same time, the process of renunciation of Russian nationality is quite difficult and may take some time, usually about six months.
«After all these years, Kazakhstan has become not just our headquarters but also a place where our holding develops many of our innovations. We see great opportunities here for further development of our business and the buildup of a digital ecosystem. I've got a lot of friends here; I want to contribute to the development of Kazakhstan, a country I have linked my future with,» the financier stated.
Timur Turlov is a founder and controlling shareholder of the international investment group Freedom Holding Corp with its headquarters in Almaty. In 2020, the company entered NASDAQ. As of today, the market cap of Freedom Holding Corp is more than $3 billion. With a fortune of $2 billion, Turlov, a majority shareholder of the company, was ranked 7th on a list of the richest businessmen in Kazakhstan last year. In April 2021, Timur Turlov was included in the Worlds Billionaires list by Forbes. Back then his fortune was estimated at $2.1 billion. As of April 18, 2022, Forbes Real Time Billionaires estimated the businessman's fortune at $2.2 billion.
Timur Turlov is well known for being an active investor in Kazakhstani projects and startups. Last June СЕО Freedom Holding invested $1 million in the local startup of Cerebra, a developer of specialized software aimed at early diagnosis of cerebral thrombosis. According to Medtronic, Cerebra is one of the top 10 MedTech projects all over the world. The startup has also been recognized by Ernst & Young as the most innovative project.
In December last year, Turlov invested $350,000 into the equity capital of Kazakhstani IT company Relog. He also agreed to pay an additional $350,000 when the company's market cap reached $10 million. Relog is the owner of Transport Management System, a software that cuts transportation costs and helps in logistics management. Also, he owns stocks of Chocofamily Holding, Naimi.kz and Arbuz Group. In early April Alexey Lee, СЕО Arbuz Group announced that the company successfully entered the American market.
At the end of last year, Turlov launched Freedom Mobile World, a retail network that specializes in the sales of smartphones and accessories. Also, he announced a plan to acquire online payment aggregator PayBox.money and Tiketon, an online service of ticket sales for cultural and sports events. Both services are going to be part of the company's ecosystem.
Freedom Holding runs representative offices in Kazakhstan, Russia, Kyrgyzstan, Uzbekistan, Azerbaijan, Germany, Cyprus, the U.K., Ukraine and the U.S. Common stocks of the holding are traded on Nasdaq Capital Market, KASE, Saint Petersburg Stock Exchange and Ukrainian Exchange.
In Kazakhstan, Freedom Finance is the biggest professional actor in the country's stock market. The company also owns Bank Freedom Finance Kazakhstan. Moreover, the group is developing its insurance business with help of Freedom Finance Insurance and Freedom Finance Life.