Kazakhstani exporters prefer non-CIS markets
Due to the rapid price surge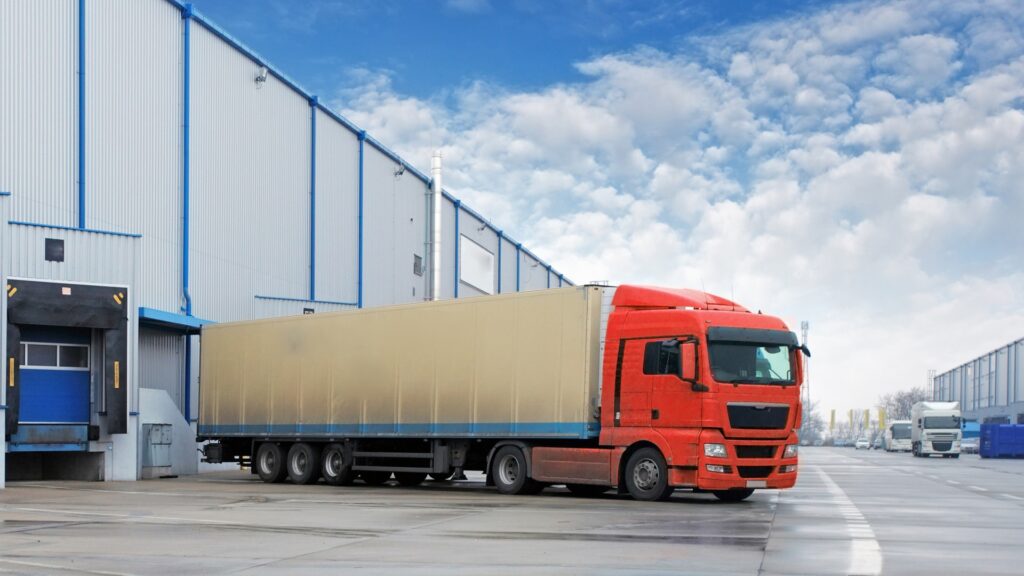 Over the first six months of this year, the exported goods price index rose to 142% in Kazakhstan compared to the same period in 2021. This is a three-year record high. At the same time, research that the Kursiv media has done shows that Kazakhstani goods exported to different markets demonstrated different price dynamics. For example, over the first half of the year, the price for Kazakhstani exports to the Commonwealth of Independent States (CIS) member-states surged by 26.5%, while prices for exports to non-CIS countries rose by 46.1%.
This method of splitting price indexes into two parts, one for the CIS countries and another for the rest of the world is used by the Bureau of National Statistics of Kazakhstan. The agency has published a report for January-June this year with data for each month.
The highest price surge was in early March. After Russia launched its full-scale invasion of Ukraine, the price for goods exported from Kazakhstan rose by 15.7%. However, Russia, Belarus, Kyrgyzstan and Armenia reported a smaller increase in pricing (+8.3%). For other CIS countries, which are not members of the Eurasian Economic Union (EEU), Kazakhstani goods went up by 22%. Concerning the rest of the world, Kazakhstan's exports over the period from March to June were 16.6% more expensive than in February.
Last year, the CIS as a market was also less attractive than the other regions where Kazakhstan has sent its products. The difference between price indexes of goods exported to the CIS states on the one hand and to non-CIS countries that trade with Kazakhstan on the other reached 20 percentage points (126 against 146).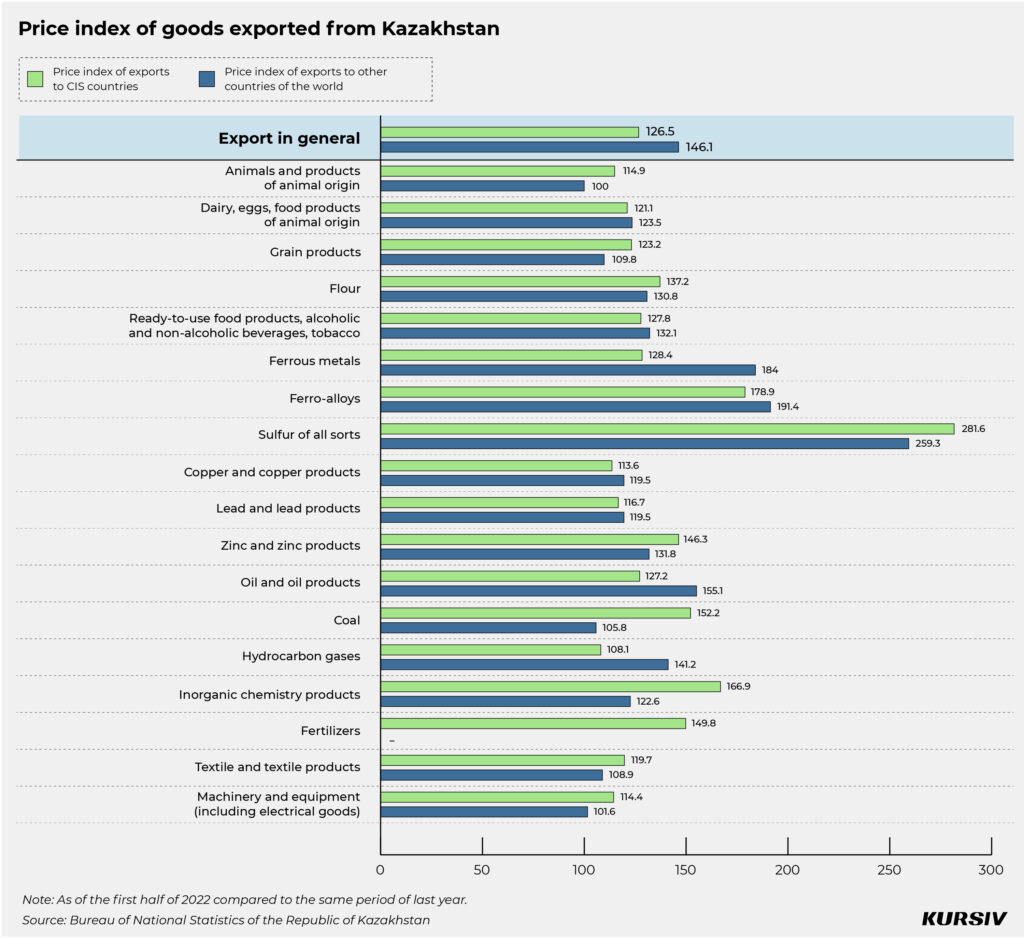 The reason for such a big difference is oil, the key Kazakhstani product for export. Over the first six months, oil prices surged by 55.1% which brought the country more than $42 billion. Kazakhstan supplies its oil to various regions, but the trade with Europe, China and other non-CIS countries is more profitable than the trade with CIS states (27%).
Many commodities exported to non-CIS countries showed price surges. For example, copper and lead rose by 19.5%, ferrous metals by 84% and ferroalloys by 91.4%. These commodity prices were rising for the CIS countries as well, although not as fast: copper rose by 13%, lead by 16.7% and ferrous metals by 28.4%.
However, CIS countries account for much better results in some other item sections like food products, even though the volume of these goods is a far cry from the volume of oil exports. For example, animal products went up by 15% over the first six months this year while being exported to Russia and other CIS countries. For comparison, there was no price increase in exports of such products of animal origin to non-CIS countries. Kazakhstan-made flour rose by 37% for CIS member states, while for other countries the price has risen just by 31%.
Follow us on Google News