Russian сompanies continue to relocate to Central Asia
The number of Russian businesses in Kazakhstan has been increasing by 500-800 entities every month since March 2022
You will know
Almaty is one of the most popular cities for relocation among Russian businesses. A third of them have already relocated there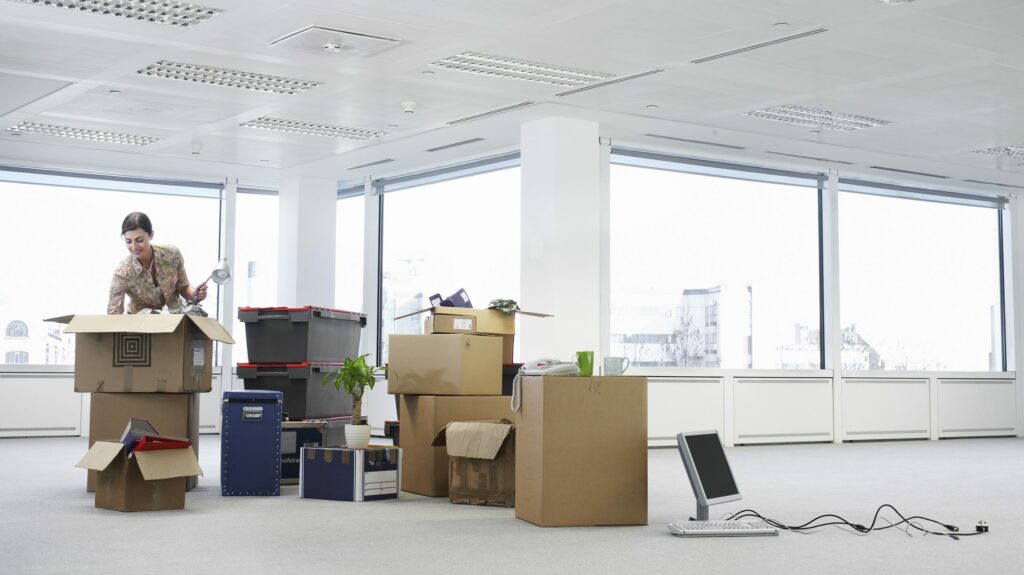 The number of Russian companies in Kazakhstan has grown by 35%. Kyrgyzstan and Uzbekistan reported the same trend.
The point of attraction
The number of Russian businesses in Kazakhstan has been increasing by 500-800 entities per month since March 2022. In August, Kazakhstani authorities reported a peak of 1,100 Russian companies relocated that month. As of September 2022, there were 15,400 companies with Russian capital in Kazakhstan. This number is 4,000 companies higher than January 2022.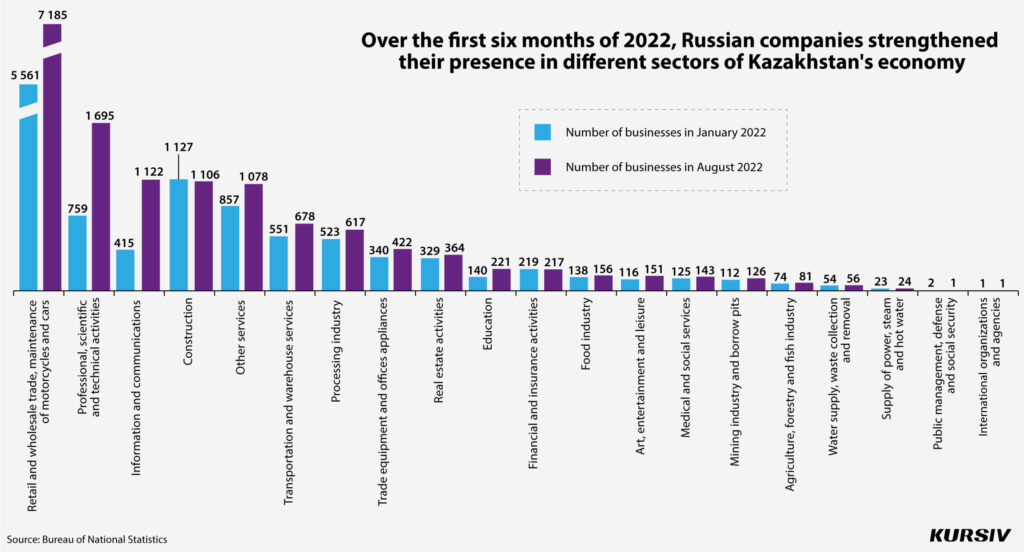 Russian companies represent almost all economic sectors except construction and finances. The data shows that Russian businesses are choosing trade, consulting and IT as their core sphere of activity. In terms of trade, the most popular type of Russian business in Kazakhstan, the number of businesses from the northern neighbor is constantly growing. Currently, there are 7,100 of them, which is one-third more from the beginning of the year. The number of Russian technical or scientific firms grew twofold from 759 to 1,700. The sector of IT and communication is ranked third. In this sector, the number of Russian entities grew threefold from 415 to 1,100.

Almaty is the most preferable place to settle down for the vast majority of Russian businesses relocated to Kazakhstan. As of September 1, more than 5,200 Russian firms were registered here (40% more than the beginning of the year). Astana is ranked the second most popular city for business relocation from Russia. Local authorities reported that 3,600 companies from that country have registered in the city this year (+51%). Some companies are choosing neighboring regions of Kazakhstan such as the West Kazakhstan region, where authorities reported 70% more newcomers over January, the regions of Kostanay (44%), Pavlodar (20%) and East Kazakhstan (17%). Concerning the southern parts of the country, nothing has changed there in terms of relocating Russian businesses.

However, according to Kazakhstan's statistics, Russian businesses weren't the only ones to relocate to Kazakhstan after the war in Ukraine started and Western countries rolled out their sanctions against Russia. Many Belorussian (56%) and Ukrainian (8%) companies have also decided to relocate to the country this year. At the same time, the number of U.S., German, Italian and French companies in Kazakhstan has barely changed (1-3%). On the contrary, the number of businesses with stakeholders from the Netherlands, the U.K., the Czech Republic and Switzerland has shrunk by 3-11%.
Central Asian capitals turn into attractive spots
Over the first eight months this year, Kyrgyzstan registered 546 companies with stakeholders from Russia. This is a twofold increase over the same period last year (224 companies), according to the State Register of Companies under the Ministry of Justice of the Kyrgyz Republic.
Russians have invested about $600 million into the Jeruy gold field in Kyrgyzstan. This field depots 88.2 tons of gold and is owned by Alliance Altyn, a subsidiary of the Russian group of companies called Russian Platinum.
The company says that its business operations haven't been affected by the current geopolitical tensions. For example, in March, Alliance Altyn put into operation its gold recovery plant. This plant was expected to start operation in 2020 but mass protests after that year's parliamentary elections forced the company to postpone the move.
However, even now Alliance Altyn has to negotiate with locals at Jeruy, who want more jobs for locals, not workers from Russia. The protest stopped after President SadyrJaparov met with the people of Jeruy and promised to find a solution for all issues that concern residents.
In Uzbekistan, local authorities reported 14,500 foreign companies. A significant part of them comes from Russia (2,700), Turkey (2,000) and China (2,000). Over the first seven months of this year, Russian, Turkish and Chinese entrepreneurs registered in Uzbekistan 465, 203 and 149 companies, respectively.
Alexandra Ten has contributed to the article