Kazakhstan reveals its new armored vehicle
Currently, the vehicle is under testing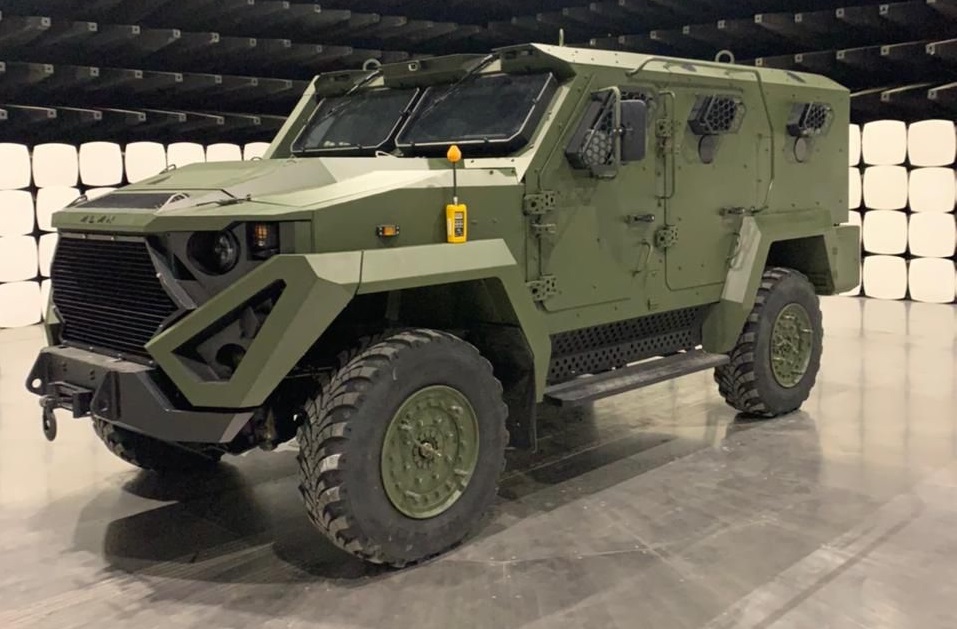 As the press service of Kazakhstan's Ministry of Trade and Integration reported, the Kazakhstan Paramount Engineering company has designed and produced a new wheeled armored vehicle Alan 2, which is under testing before being produced on a mass scale.
According to Mukhtar Almukhanov, technical director of the company, the vehicle must be compatible with electronic equipment, so the company's engineers are trying to identify potential sources of noise that might prevent electronics from working properly. This is necessary to certify the vehicle before offering it to customers in other EEU member states and abroad.  
Kazakhstan Paramount Engineering is the biggest producer of armored vehicles in Kazakhstan. The company was established in 2013. It has been producing dual-purpose wheeled armored vehicles since 2016. However, now the company is planning to build a new manufacturing site to produce tracked dual-purpose vehicles as well.
Follow us on Google News