McDonald's brand might be replace with a new brand in Kazakhstan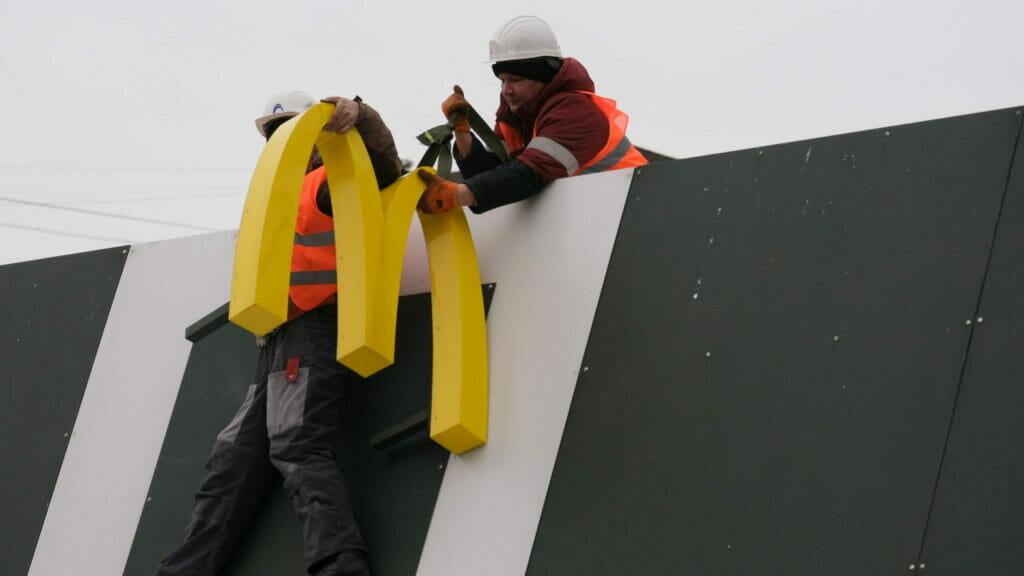 Photo by Ilya Kim
According to Aset Mashanov, director general of Food Solutions KZ (McDonald's Kazakhstan), the company is planning to develop its fast food business further. He also doesn't rule out the option of launching a new brand in Kazakhstan.
Mashanov noted that nobody knows whether McDonald's is going to return to Kazakhstan. It depends on the current geopolitical situation. If the war in Ukraine is over, the company may try to restore its previous supply chain and reboot the chain.
«We can't rule out the possibility that the brand will come back to the country, but I am not sure because it is up to the global corporation,» said Mashanov after the hearing of Kairat Boranbayev's case (owner of Food Solutions KZ).
He also noted that Food Solutions KZ has already started negotiations with local producers by persuading them to raise quality standards to make them meet the requirements of global companies. For example, Food Solutions KZ managers met with representatives of Meat Union and other suppliers to talk to them about such requirements.
Now, the company aims to develop its local brand.
«We are going to restore the operation of all our restaurants under a new brand or even with no brand at the initial stage. We provide jobs for more than 2,000 people and we still pay them salaries because we want to continue our operations. This is our prior goal. The second goal is to push local suppliers toward high international standards,» Mashanov said. He also mentioned that the company is looking for a new name for the local chain.
«All our team members and external marketing specialists are working on this task right now. Albeit we have no final result yet,» he explained.
Mashanov also noted that the reason McDonald's has left Kazakhstan is the disruption of the supply chain. At the same time, local suppliers need at least several years to make their products meet international standards.
In November 2022, McDonald's suspended its operation in Kazakhstan due to discrepancies in food supply from Russia. It was assumed that McDonald's would continue its work in Kazakhstan if local suppliers stepped in, as long as they met strict requirements for food products.
However, on January 5, McDonald's said it was going to leave Kazakhstan because of the disruption of the supply chain. According to Bloomberg, once McDonald's left Russia, the company demanded its Kazakhstani partner not to acquire patties from Russia. The Ministry of Agriculture of Kazakhstan added that McDonald's requirements are so tough that local meat producers weren't able to adjust to these new requirements fast enough.
On January 9, Vkusno I tochka, a Russian fast food chain, announced it won't enter Kazakhstan's market to fill the niche which was earlier occupied by McDonald's.