President Tokayev dismisses Mazhilis and maslikhats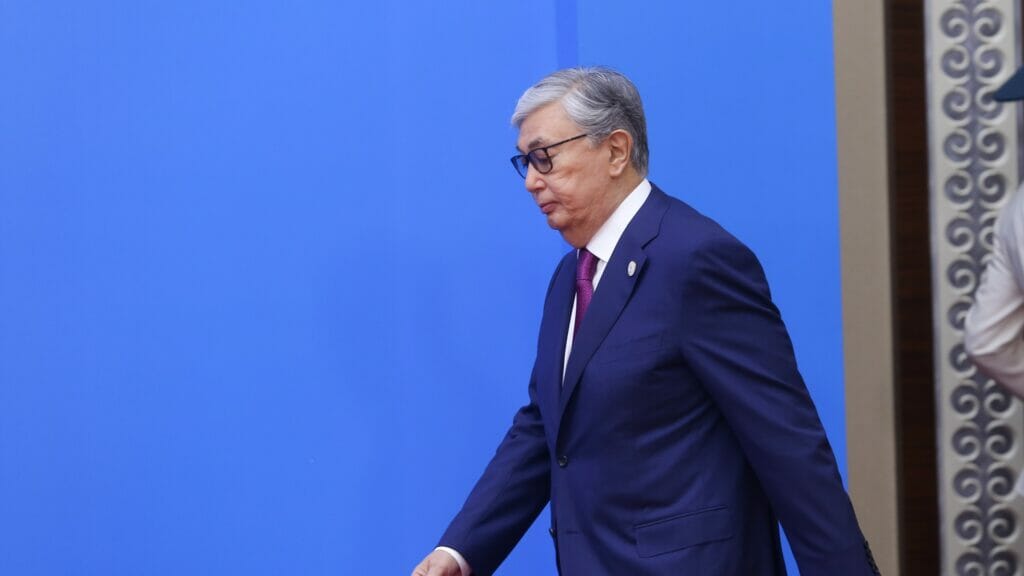 Photo by Askar Akhmetullin
Members of Mazhilis, the lower house of Kazakhstan's parliament, have stepped down. The move followed President Kassym-Jomart Tokayev's edict on dismissing the lower house and organizing early elections for the parliament. The edict was published and entered into force today January 19, 2023.
«In accordance with item 2 of article 44 and item 1 of article 63 of the Constitutions of the Republic of Kazakhstan and article 85 of the constitutional law on elections in the Republic of Kazakhstan, I hereby order to dissolve the Mazhilis of the parliament of the seventh convocation,» the official edict said.
The president noted that 70% of MPs are going to be elected by party lists, while only 30% of MPs will be elected from single-member electoral districts from now on. Concerning regional maslikhats (local representative bodies), their members are going to be elected based on a mixed electoral system (50/50).
Tokayev believes that the new electoral model for the parliament and maslikhats will better protect the interests of voters at the national and regional levels. It is expected that the move will facilitate further development of civil society in the country.
The early parliamentary elections are set to happen on March 19, 2023. The Central Election Commission was ordered to prepare and execute the early elections to the parliament.
«The cabinet, governors of Astana, Almaty, Shymkent and all regions must take every necessary action to assist the implementation of the early parliamentary elections in terms of organizational, technical and financial support,» the document said.
Moreover, the same edict also forced members of maslikhats throughout the country to resign.
Tokayev ordered the Central Election Commission to step in and organize early maslikhat elections as well.
The last parliamentary elections took place on January 10, 2021. The ruling party Amanat (at the time Nur Otan) received 71.09% of votes (76 mandates), Ak Zhol received 10.95% (12 mandates), the Peoples Party of Kazakhstan took 9.10% (10 mandates), and nine MP were elected from the Assembly of the People of Kazakhstan. Two more political parties obtained 7% of the votes but didn't pass the electoral threshold to the parliament.
Earlier, Arman Kozhakhmetov, head of the parliament's Committee on Legislation and Judicial and Legal Reform uttered that the Mazhilis might be dissolved sometime in January due to the early parliamentary elections announced by President Tokayev.
On January 14, there were elections for 20 members of the Senate, the upper house of the country's parliament. The composition of the upper house was changed by 80%.
According to Yerulan Zhamaubayev, minister of finance, the government didn't spend public funds for the Senate elections. However, taxpayers will pay more than $53.8 million for the Mazhilis elections.