Kazakhstan changes its approach to hiring civil servants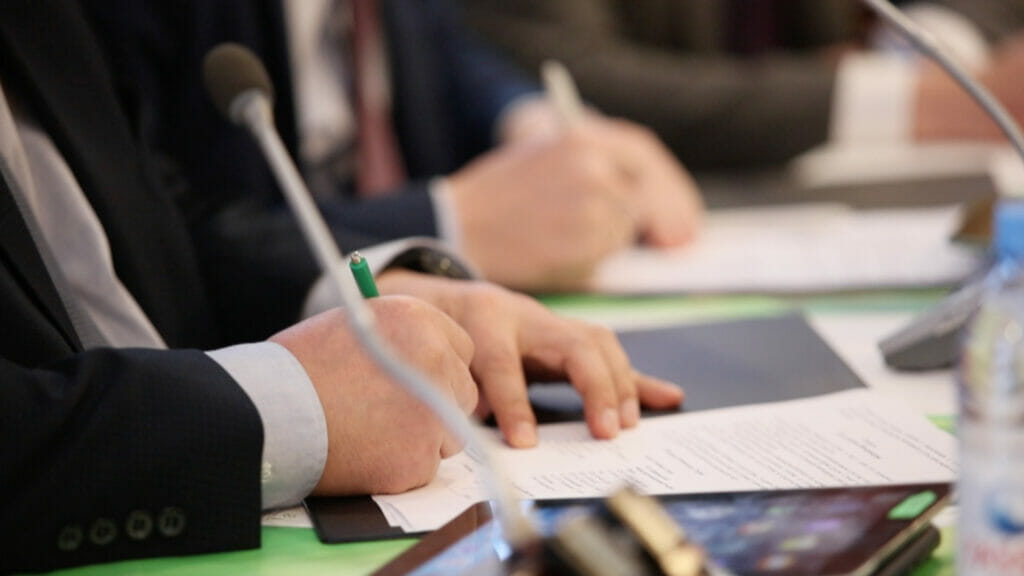 Applicants are now required to get as many scores as they can during an exam / Kursiv.media
According to Azamat Zholmanov, deputy head of Kazakhstan's Agency for Civil Affairs, the agency is going to change its approach to hiring civil servants from the so-called corps B.
Those who want to become civil servants need to pass through three selection rounds. In the first round, a candidate has to demonstrate his knowledge of the law; in the second stage, the agency estimates his personal qualities and the third round is an interview with a selection committee in person. 
«We want this selection process to rely on an automated system when it summarizes all scores a candidate has gotten and makes the final decision, not a selection committee,» he said.
The agency hopes that with the help of this automated system where all candidates are anonymous (using random IDs instead of their real names), the risk of corruption will be significantly reduced. During an exam, the system is expected to evaluate candidates' skills as well as their ability to work with verbal information and figures. After that, the system calculates scores and announces its verdict. In the current model though, the final decision is still made by a selection committee.
In Kazakhstan, corps B includes middle-ranking civil servants working for the parliament, prime minister's office, president's administration, and heads of several departments. Among others, corps B includes aides and advisors for the prime minister, as well as leaders of the Senate and Mazhilis and the chairman of the Constitutional Court.
In 2020, the government suggested removing corps A, which used to include heads of different committees, regions, the capital city and cities of republican significance. 
Since 2022 the country has implemented a new method of civil servants examination known as Integrity Check. Law enforcement officials became the first public servants who have been obliged to go through this examination process. Currently, each law enforcement agency is conducting this procedure on its own with the help of its internal affairs bureau.
In February this year, the Internal Ministry revealed the first results of such examinations. The agency said that police officers are more prone now to report attempts to bribe. For instance, in January 2023, the number of such reports surged threefold compared to the same period last year.