Blinken travels to Central Asia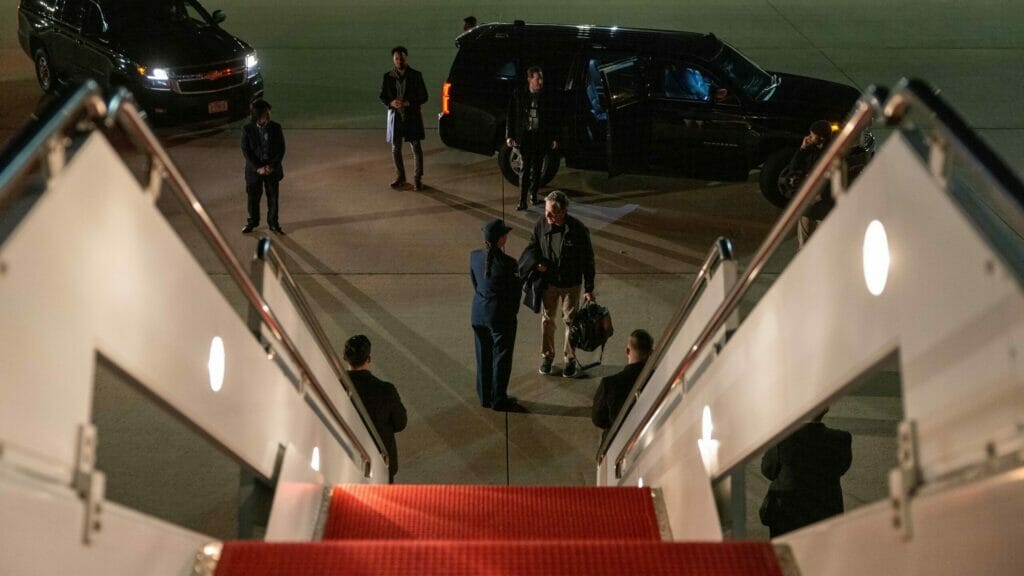 Antony Blinken is going to visit Kazakhstan on February 28 / Twitter.com/SecBlinken
The U.S. State Secretary Antony Blinken is traveling to Kazakhstan. This is his first visit to the country after his appointment as U.S. State Secretary.
«Today I'm embarking on a trip to Kazakhstan, Uzbekistan, and India. It will be my first time as Secretary visiting Kazakhstan and Uzbekistan — and I look forward to advancing our Central Asian partnerships. From there, I'll head to India for the #G20 Ministerial,» he wrote on Twitter.
Blinken will arrive in Kazakhstan on February 28. It is expected he'll meet with President Kassym-Jomart Tokayev and Kazakhstani Foreign Minister Mukhtar Tleuberdi.
«Mr. Blinken is going to take part in a meeting of foreign ministers of Central Asian states and the U.S. C5+1,» Kazakhstan's Foreign Ministry reported.
Foreign ministers of Central Asian countries (Kazakhstan, Kyrgyzstan, Tajikistan, Turkmenistan and Uzbekistan) are going to discuss different aspects of regional cooperation and partnership with the U.S.
According to Bloomberg, one of the key goals of Blinken's trip to Central Asia and India is to increase pressure on Russia.
Last week, the General Assembly of the U.N. adopted a resolution that demands Russia withdraw its troops from Ukraine and support a peace formula proposed by Ukraine. The resolution was supported by 141 countries out of 193 member states. Kazakhstan, Kyrgyzstan, Uzbekistan, India and 28 other countries have abstained from voting.
«It's clear to us that the countries of Central Asia and India have had long, complex relations with Russia. I don't think they're going to end those relations anytime soon, but we are talking to them about the role they can play,» Donald Lu, assistant secretary of state for South and Central Asia said to reporters.
During his tour, Blinken will meet with leaders of all five Central Asian countries in order to emphasize the U.S. commitment to independence, sovereignty and territorial integrity of Central Asian states.
The C5+1 format was established in 2015 for discussions of regional issues in the spheres of economy, ecology and security. The last meeting of C5+1 was held in New York during the 77th session of the U.N. General Assembly.