Role of renewable energy gradually increases in Kazakhstan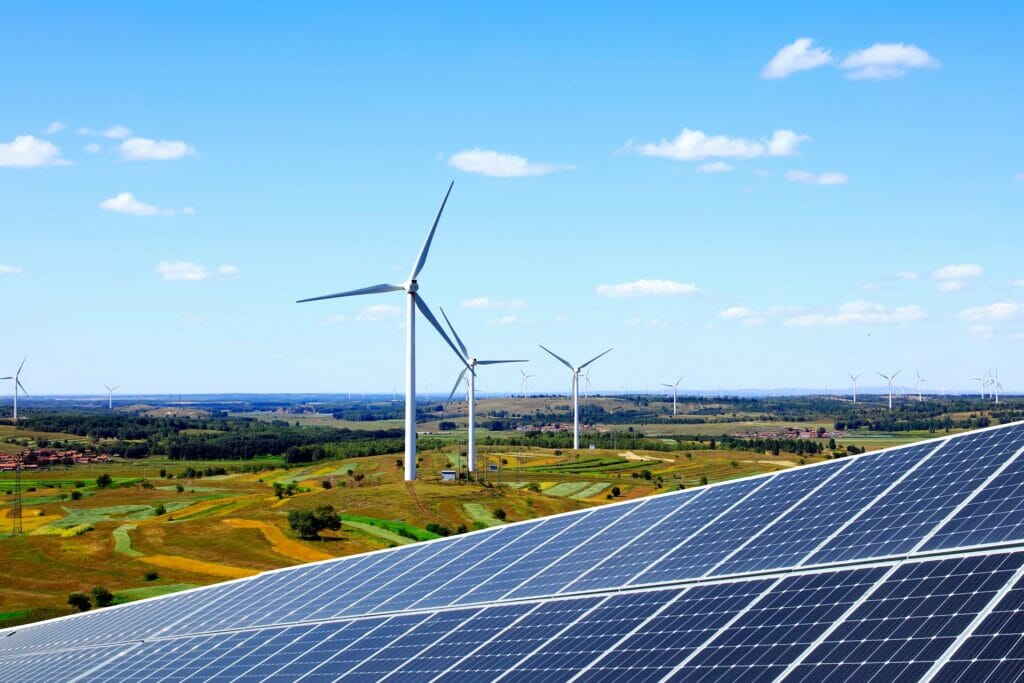 Photo: Shutterstock
In 2022, the combined capacity of renewable energy power stations in Kazakhstan rose by 4.5% and reached 2.5 gigawatts.
Last year, Kazakhstan's power stations produced 112.8 billion kilowatt-hours in total. About 5.1 billion kilowatt-hours were generated by renewable sources like solar and wind power stations, small hydroelectric power stations and biogas plants. This year, wind power stations alone are expected to generate 5.1 billion kilowatt-hours, according to the Ministry of Energy. For comparison, in 2022 this type of power source accounted just 2.36 billion kilowatt-hours.
Wind power sources produce about 30% more energy than solar power stations. By 2035, this gap is expected to increase sevenfold thanks to plenty of wind in Kazakhstan. About half of the country's territory has wind of 4 to 5 meters per second in speed at an altitude of 30 meters. The Atyrau and Mangystau regions, which are close to the Caspian Sea, as well as the North and South regions of the country, have especially big potential in terms of wind energy. According to Kazakhstan's concept of energy sector development, the country's wind potential is more than one trillion and 820 billion kilowatt-hours per year.
The wind potential along the shore of the Caspian Sea is almost idle. In 2022, the western sector of Kazakhstan's power system produced 301 million kilowatt-hours, including 3.2 million kilowatt-hours of solar power. Wind power stations in the northern sector of the system generated 1,255.3 million kilowatt-hours while solar stations produced 554.8 million kWh. In the southern sector, these sources account for 805.5 million kilowatts per hour and 1,196 million kilowatt-hours respectively.
«In order to provide sustainable development of the energy complex Kazakhstan has developed the energy balance to 2035. This concept implies a twofold increase in power generating capacity,» said Bolat Akchulakov, minister of energy.
As of January 2023, Kazakhstan had a green power capacity of 2,400 megawatts. In 2022, the country implemented 12 renewable power projects with a combined capacity of 385 megawatts. An additional 15 renewable energy projects of 276 megawatts are expected to be implemented this year.
The government forecasts that wind and solar will account for 15% (19.6 and 2.9 billion kilowatt-hours respectively out of 152.4 billion kilowatt-hours in total) by 2035. In 2032, the country is expected to embrace at least one nuclear power plant. By 2025, atomic energy must account for 13% of total power generation in Kazakhstan. On the other hand, coal power is going to plunge to 46.3%, according to the forecasted energy balance.