Bereke Bank plans to restore payment card transactions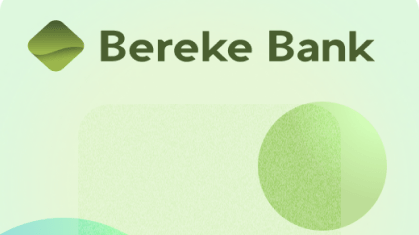 Bereke Bank is planning to restore payment card transactions in the third quarter of this year / berekebank.kz
On March 9, 2023, the Office of Foreign Assets Control (OFAC) of the U.S. Treasury Department is going to launch an official procedure of withdrawal of Bereke Bank from the Specially Designated Nationals and Blocked Persons List (SDN). The bank has been on the list since April 2022. At the time, it was a subsidiary of Russian Sberbank.
«On February 6, OFAC officially notified the U.S. Congress that it is going to lift sanctions from Bereke Bank. This means that the agency no longer has claims against the bank and its intention is quite clear. On March 8, it will be 30 days after the initial notification filed by the OFAC. After that, the agency can proceed with the removal of Bereke from the SDN,» the press service of Bereke Bank said in a statement.
However, there is no clear understanding of how long this procedure will take to complete, the bank noted.
So far, cards issued by Bereke Bank work only within the bank's network of ATMs and terminals. Once the sanctions against the bank are lifted, Bereke will restore Visa and Mastercard transactions with other commercial banks as well as operations with correspondent accounts nominated in foreign currency.
«We hope that Bereke Bank will be able to fully restore its payment card transactions and transactions with foreign currency. Payment cards issued by Bereke are expected to be accepted in ATMs and payment terminals of other commercial banks in Kazakhstan and vice versa,» the bank's representative told the Kursiv edition.
In April 2022, the OFAC put Sberbank and its subsidiaries on the SDN. As a result, in October 2022, Sberbank sold its Kazakhstani subsidiary to the National Management Holding Baiterek. The bank was later renamed Bereke Bank. Despite sanctions, the OFAC extended Sberbank Kazakhstan's license on four occasions to let the bank conduct financial transactions prohibited for other entities on the SDN.