Kazakhstan's GDP increases by 4.3%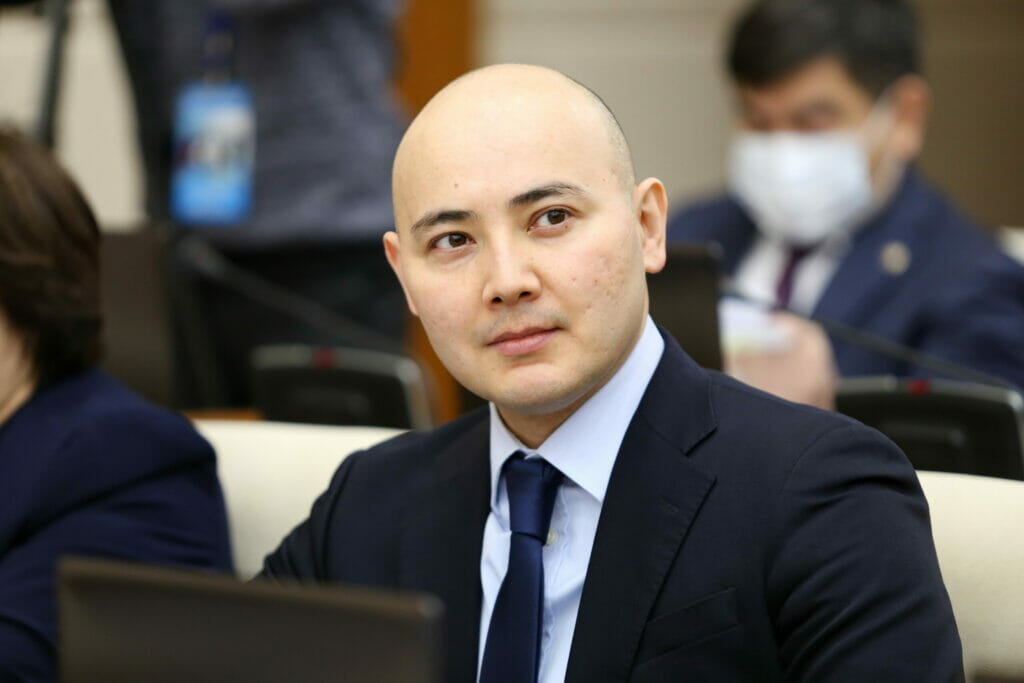 Sectors of construction, trading and connection reported the biggest growth / Kursiv.media
According to Alibek Kuantyrov, minister of the national economy, Kazakhstan's GDP grew by 4.3% in February 2023. In contrast, the country reported a 5.6% growth of its GDP in January 2023.
«Over the period from January to February, Kazakhstan's economy grew by 4.3%, including the real economy (2.7%) and sphere of services (5%). We've seen growth in all key industries, although sectors such as construction, information and communication, and trade have shown the biggest growth,» said Kuantyrov.
The Ministry of National Economy reported a 19.2% increase in investments in fixed capital, in spheres of transport and warehouse (72.8%), agriculture (33.1%), real estate (12.1%), industry (14.1%), including the mining industry (12.2%) and processing industry (7.2%). The Ulytau, Mangistau, Pavlodar and Karaganda regions reported the best results in these industries.
«Preliminary data shows that external trade rose by 15.7% and reached $10.3 billion in January 2023. The country's export increased by 0.4% to $6.1 billion, including $2.1 billion in processed goods (+21.5%),» the minister said.
Given that Kazakhstan imported $4.3 billion worth of goods, its trade surplus was about $1.9 billion.
Kuantyrov also said that the processing industry has risen by 2.5% on average in 16 regions. The North Kazakhstan, Almaty and Ulytau regions along with the city of Almaty reported the biggest increase in processing. The country's machinery manufacturing (31.5%), car industry (34.2%) and electric equipment (48.7%) accounted for the biggest growth.
The official also reported an increase in the food industry (9.6%), oil refinery (5.4%), chemical industry (3.6%), beverages (22.6%), pharmaceutical industry (16.7%) and textile industry (34.3%).
The mining industry reported a 0.5% increase in production. The metal ore, natural gas and oil production has grown by 2.1%, 1.1% and 0.1%, respectively. The country also increased its output in other minerals by 12.9%. On the other hand, the cost of services in the mining industry increased by 6.5%.
In terms of construction, the country built 2.1 million square meters of housing in January and February 2023, a 22.2% increase over the same period last year. Almaty and Shymkent, as well as the Mangystau and Abay regions, reported the highest rate of residential property construction.
«During the reporting period, the volume of construction rose by 12.8%. All regions except Zhetysu reported a positive dynamic in the sector. The Jambyl, Mangystau, Aktobe, Kyzylorda and Abay regions reported the highest increase in the construction industry,» Kuantyrov noted.
In January 2023, Kazakhstan's economy grew by 5.6% with a positive dynamic in all sectors.
In 2022, the country reported a 3.1% increase in the national GDP, including 3.2% and 2.5% growth in the real economy and sphere of services. Kazakhstan also reported 20.3% inflation, with prices for food, non-food products and paid services going up by 25.3%, 19.4% and 14.1% respectively.