Kazakhstan to protect judges from being pushed by law enforcement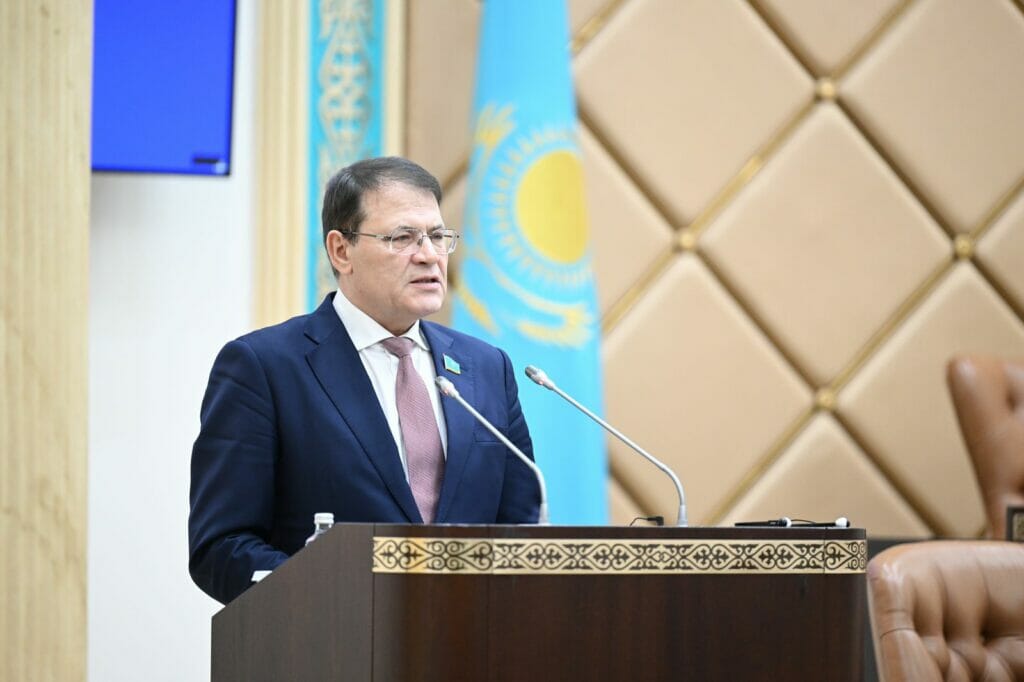 Andrey Lukin is giving a speech in the Senate / Photo by the Senate press service
Kazakhstan's judges are going to be more independent. The country's Senate approved a new law on the judicial system and the status of judges in Kazakhstan. Now only the prosecutor general has the power to launch an investigation against judges.
According to Senator Andrey Lukin, Kazakhstan's law enforcement agencies have a set of tools for influencing judges and can easily take advantage of them.  For example, the police can unleash investigative actions against a judge with no criminal case opened. All they need is permission from a local prosecutor. Once they have this permission, they can collect data about a judge and even intervene in his or her private life.
«Judges have fears, it's true. Therefore, when we discussed the draft law we deliberately decided that all kinds of investigative measures against judges must be authorized only by the prosecutor general. We also suggested adding this rule to our constitution. This is going to make judges more independent,» Lukin said during a hearing.
Another novelty is that judges will be able to nominate their candidate to be head of the district court.
Concerning the Supreme Court members, Senators will be obliged to choose from at least two candidates. So far, candidates for the Supreme Court are offered by the president while the Senate has to approve or reject these candidates.
The draft law also elevates the status of the Supreme Judicial Council (SJC) of Kazakhstan. The entity is going to be a valuable institute with clear functions. For example, the SJC is set to be responsible for training candidates, enhancing their professional qualification, and suspending and terminating the authority of current judges. The SJC will also supervise the Academy of Justice, recruit new judges and facilitate their careers and retirement.
The new legislation also improves the country's judicial system by securing the authority of a court of appeal. This court is going to make disposition decisions under the rules of a court of the first instance.
«If a case has been transferred to a court of appeal, the rules of a court of the first instance must be applied here, even when it comes to fresh evidence. By applying this practice, the court is going to guarantee comprehensive and unbiased legal proceedings,» Lukin highlighted.
Lawmakers believe that the new mechanism will improve the system by minimizing the potential risk of a miscarriage of justice, increasing the quality of judicial acts and remedying violations against the rights of citizens and entrepreneurs.
A civil court will be fair
The new draft law also introduces a principle of fairness in the civil court system. This means that judges will be obliged to think about whether their decisions are fair. So far, they can decide based only on the proofs they see and the letter of the law.
In other words, judges will be able to pick a side with regular people whose rights have been violated.