President Tokayev meets with members of Security Council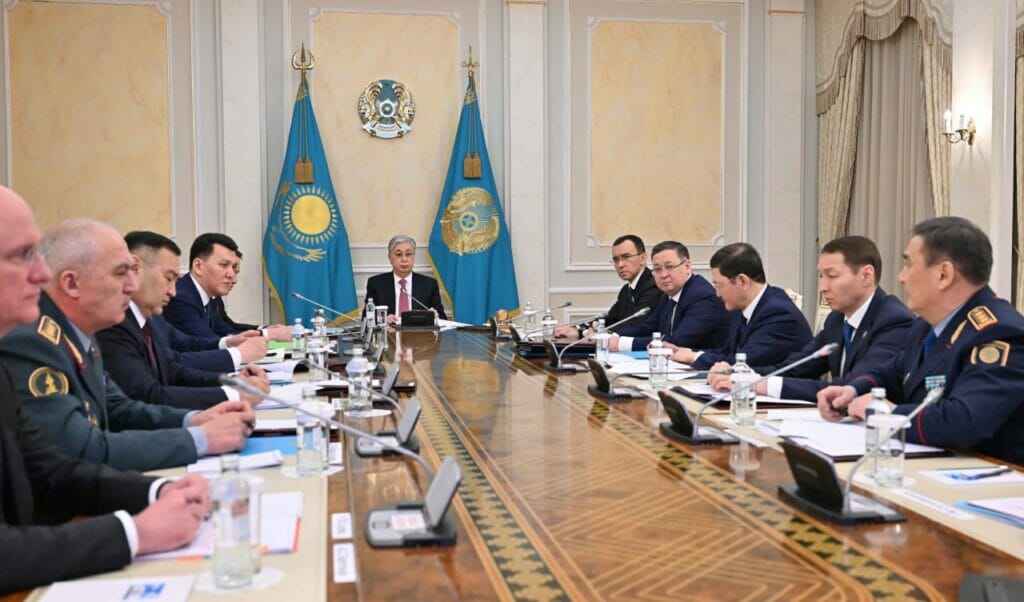 The Security Council wants to improve risk management to protect the national interests of the country / Photo: Akorda
President Kassym-Jomart Tokayev convened a meeting with the Security Council to discuss ways to reduce risks to national security, according to the press service of Ak Orda.
«The president has highlighted that it is necessary to get an objective assessment of the current challenges and threats to national security and to figure out how to prevent these threats,» the press service said in a statement.
No details about potential risks and threats to the country discussed by the Security Council have been provided by the authorities.
Given that the country is going to vote for their candidates to Mazhilis of the parliament and Maslikhats on March 19, Interior Minister Marat Akhmetzhanov promised that the agency will protect all polling places in the country.
«We will deploy police officers in the vicinity of polls,» Akhmetzhanov said.
According to the Central Election Commission, there are more than 12 million voters in Kazakhstan, who will vote for 400 candidates for the parliament.