"We need financial discipline," speaker of Senate says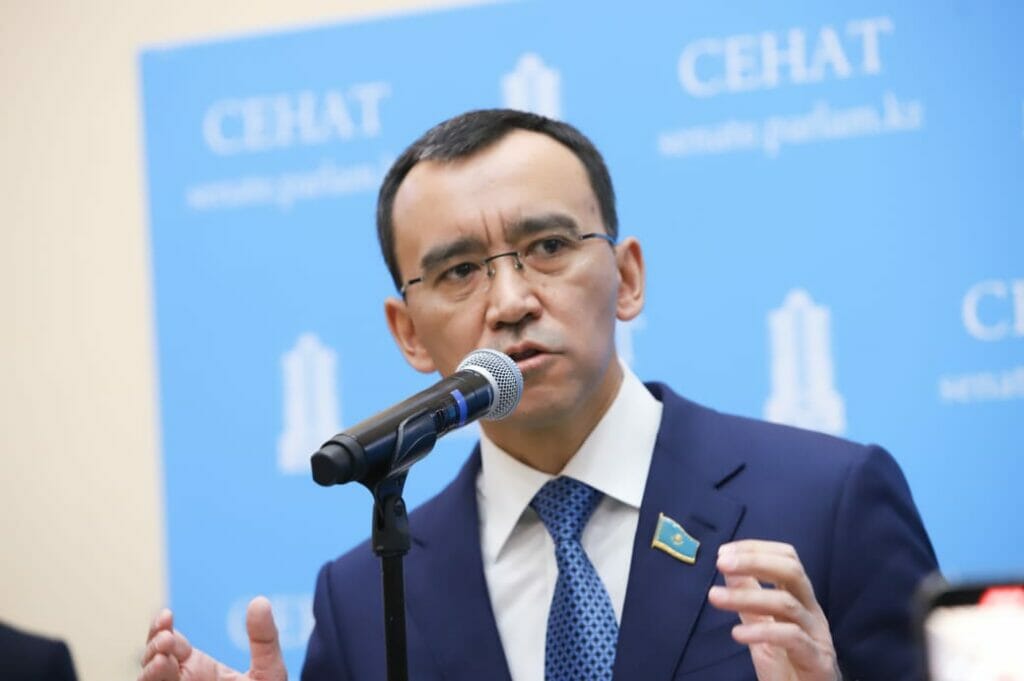 The National Fund assets decreased by $16 billion over the past several years / Askar Akhmetullin
Kazakhstan continues to spend its savings from the National Fund, strategy that has already affected the country's economy. The government must show much more financial discipline. The only good cause for the withdrawal of money from the National Fund is the implementation of strategic goals, according to Maulen Ashimbayev, speaker of the Senate of Kazakhstan.
«Over the past eight years, the National Fund's assets decreased from $73 billion to $57 billion. This trend isn't good. We all need to show more financial discipline in the near future,» he said at the plenary session of the Senate.
The speaker also noted that President Kassym-Jomart Tokayev has ordered the cabinet to accumulate a goal of $100 billion in the fund. However, this task is almost impossible because the government withdraws money too often.
«Our budget and oil revenues have risen by 66% over the past five years. Someone can say that it is a very good dynamic but our costs have risen by 120%. This is twice as big as revenues. Of course, I understand why the cabinet has to take money from the National Fund because there are no other options except for the increasing budget deficit. Given that there are no changes in the current budget deficit, they have taken money from the National Fund, I presume,» Ashimbayev said.
He believes that the tax increase is a good option to get additional funds because the country needs the National Fund's money for strategic goals. In addition, it is important to know how the cabinet is going to beef up the fund's assets.
«Once the Mazhilis elections are over, all new deputies and their parties will ask for money in order to fulfill all the promises they gave their voters before the elections. However, we have some issues with our economy and must be cautious with the National Fund's money. This is why we have to be financially disciplined,» the speaker stated.
Earlier in March, Deputy Head of the National Bank Aliya Moldabekova mentioned that the total volume of foreign currency in the National Fund dropped by $300 million to $57.4 billion in February. The government transferred to the state budget $588 million and sold in the domestic market $590 million.
In December 2022, President Тоkayev said that the cabinet must increase the National Fund assets to $100 billion within the following seven years.
«We need to spend less and earn more. But it is obvious that we have some problem with earnings,» he highlighted.
In 2022, the National Fund of Kazakhstan reported mixed results. On the one hand, it lost some of its assets due to transfers to the budget and the declining global stock market. On the other hand, the oil price surge helped the country to double its direct tax revenues compared to 2021. The sovereign fund of Kazakhstan has been trying to maintain sustainable growth for more than eight years.