Russia imposes sanctions against executive of Air Astana's stakeholder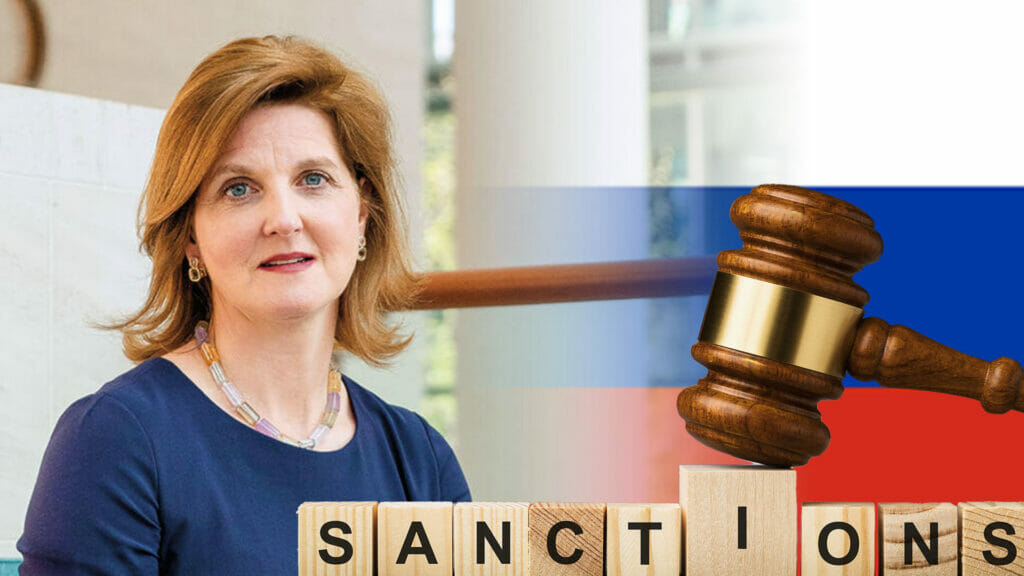 Prominent figures of the British political and military establishment, as well as journalists and scientists, have been put on the sanction list by Russia / Photo: Shutterstock
Russia has imposed personalized sanctions against 23 British citizens, including Cressida Hogg, the chair of BAE Systems, a British aerospace company that has a stake in Air Astana, a Kazakhstani national airline, according to the Russian foreign ministry.
What happened? As the Ministry of Foreign Affairs of Russia reported, the country decided to expand its list of sanctioned individuals by adding 23 people who represent the political and military establishment, media and science community of the U.K.
Who is on the list? Among the 23 British citizens on the Russian sanction list are Antony Radakin, Chief of the Defense Staff of the U.K., Madelaine Alessandri, chair of the Joint Intelligence Committee and Cressida Hogg, chair of BAE Systems, which is a shareholder of Kazakhstan's Air Astana.
Several employees of the Royal College of Defense Studies, Henry Jackson Fund and Civitas Institute have also been put on the Russian sanction list, even though the foreign ministry hasn't published the full list of sanctioned people. None of them can enter Russia as long as they are on the so-called stop list.
In March of this year, Russia imposed sanctions against 23 British citizens representing the country's armed forces, the court system and the penitentiary system.
In May, the U.K. imposed sanctions on 86 entities and individuals connected with Russia. At the time, the British government expanded its restrictions against the energy, metallurgical, defense, transport and financial sectors of Russia as well as several Russian banks.
After its full-scale invasion of Ukraine, Russia has been hit by multiple sanctions imposed against individuals, entities and entire sectors of the Russian economy by the U.S., the E.U., the U.K. and many other countries. According to some estimates, Russia currently accounts for more sanctions than Iran or North Korea and is the world leader in terms of international restrictions.
The holding Samruk Kazyna controls 51% of the shares of Air Astana, while BAE Systems (Kazakhstan) owns a 49% stake in the company.
BAE Systems (Kazakhstan) Limited is a subsidiary of BAE Systems plc, a British multinational arms, security, and aerospace company, the largest defense contractor in Europe.