China and Turkmenistan to supply Kazakhstan with gasoline and diesel fuel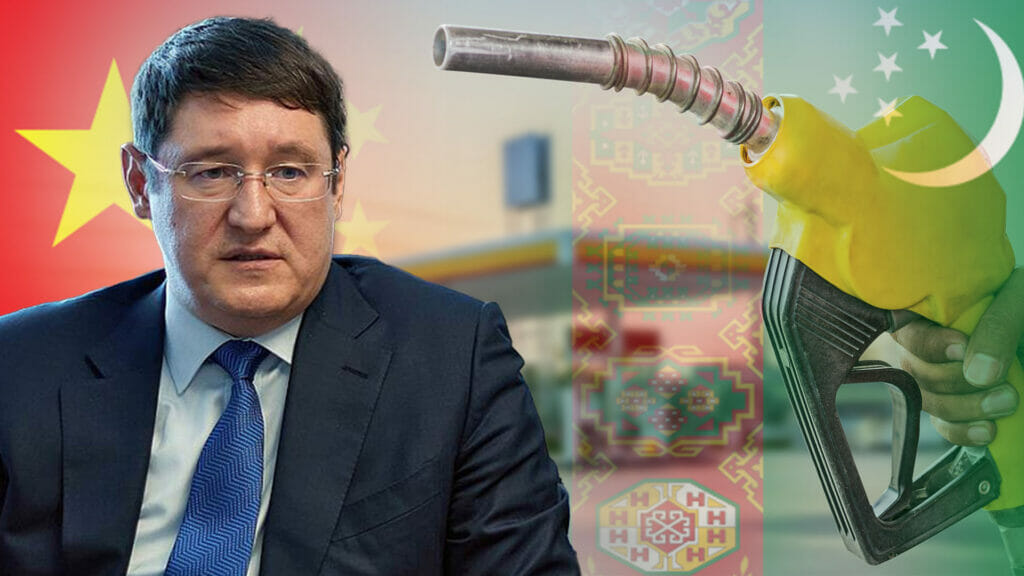 The minister of energy hasn't ruled out that Kazakhstan can purchase oil products from China and Turkmenistan / Photo: sk.kz, Shutterstock and Wikimedia Commons
According to Almasadam Satkaliyev, minister of energy of Kazakhstan, refineries in Turkmenistan and China are going to obtain licenses from the Eurasian Economic Union (EEU) in order to be able to supply oil products to the EEU member states, including Kazakhstan.
«As far as I know, some refineries are eager to be certified under EAEU standards. Currently, among those potential suppliers are refineries from Turkmenistan and China. This process is still going on, though,» he said at a press conference.
As the official noted, any foreign refinery that wants to enter the EEU market should be certified to ensure that it meets EEU requirements.
Kazakhstani oil producers want the government to raise retail gasoline and diesel fuel prices starting next year from $0.43 and $0.62 to $0.48 and $0.72 per liter, respectively. At the same time, the cost of crude oil should be raised from $199 to $220 per ton to $283 to $304 per ton.
According to the scenario prepared by the oil companies, oil prices for the domestic market could be raised in two steps. At the first stage in 2023, the cost of oil should be raised to $252 per ton. As a result, the cost of diesel fuel and gasoline will reach $670 and $482 per ton, respectively. This means that one liter of diesel fuel and gasoline would cost motorists $0.48 and $0.72, respectively.
At the second stage starting from 2024, the cost of oil in the domestic market will increase to $283 to $304 per ton. The cost of diesel fuel and gasoline at refineries will increase to $775 and $545 per ton, respectively. When this happens, retail prices at gas stations will increase to $0.72 for diesel ($0.94 per liter for foreigners) and $0.48 for gasoline.
The third stage will be the creation of a common market for oil and oil products within the EEU when retail prices for fuel in Kazakhstan will be the same as in Russia. Otherwise, oil products produced in Kazakhstan will drain to Russia and Kyrgyzstan, where fuel costs are much higher than in Kazakhstan. Without a gradual increase in prices, people would be sticker-shocked in 2025, when gasoline and diesel fuel prices in Russia and Kazakhstan are expected to be the same. Fuel prices in Kazakhstan have been lower than in neighboring Russia, Uzbekistan and Kyrgyzstan for years.
Meanwhile, Kazakhstan's Ministry of Energy asked the Energy Ministry of Russia to boost its supplies of gasoline from 40,000 tons to 110,000 as it predicts a temporary shortage of fuel due to the overhaul at the Atyrau refinery from October 1 until November 3, according to Yerlan Akkenzhenov, deputy minister of energy of Kazakhstan.