Kazakhstan boosts oil exports from Aktau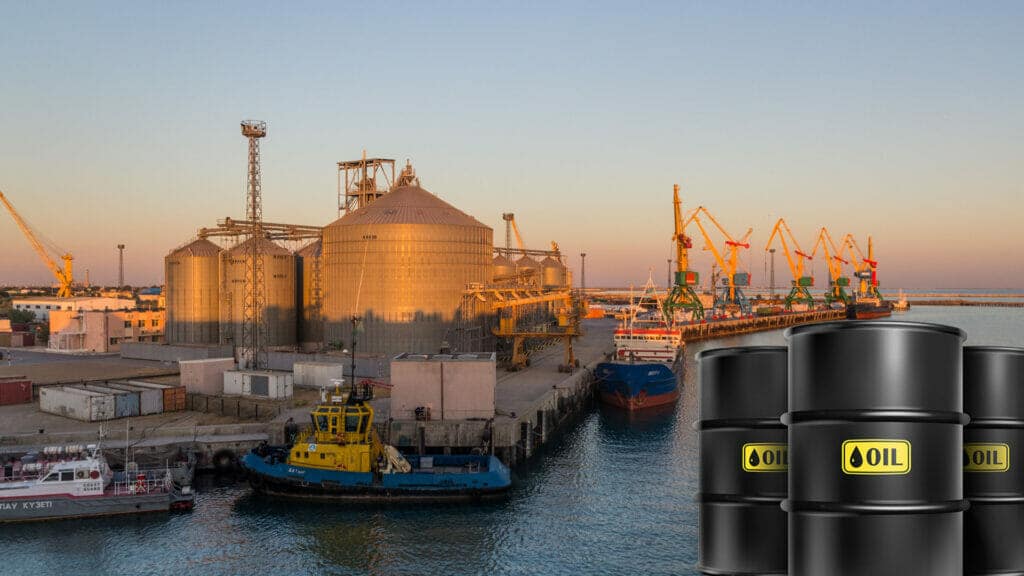 KazTransOil has increased oil exports from Aktau by 53% / Photo: Shutterstock and Freepik
Over the first nine months of this year, KazTransOil has boosted the export of oil from the port of Aktau by 53% over the same period last year, according to the company's website. This route is used for exports toward Baku (Azerbaijan) and Makhachkala (Russia).
Over the period from January to September, the port of Aktau exported 2.5 million tons of oil, including 990,200 tons to Baku (an 8.2-time increase by 870,000) and 1.5 million tons to Makhachkala (a 0.4% decline by 5,900 tons).
The export toward Baku is even more impressive if the period from January to August is counted. Thanks to the low base of 2022, the export grew 12 times from 69,833 tons to 838,000 tons of oil.
This increase has been driven by an agreement between KazMunayGas and Socar, an Azeri national oil company. Under the agreement, Kazakhstan is obliged to export 1.5 million tons of oil from Tengiz toward the Baku-Tbilisi-Ceyhan pipeline. Thus, the country has to export the remaining 509,800 tons of oil this year to meet its obligations.
News about growing oil exports has driven the price of KazTransOil shares up on the Kazakhstan Stock Exchange (KASE). On October 11, the stock value rose by 11% to 944 tenge per share ($1.98). However, today the shares declined by 7.2% to 876.06 tenge per share ($1.84).
According to analytics from Freedom Broker, even though they noticed a spike in KazTransOil's stock value, they don't think that the news about the increase in oil exports is enough for the surge.