President Tokayev signs agreement on Turkic Investment Fund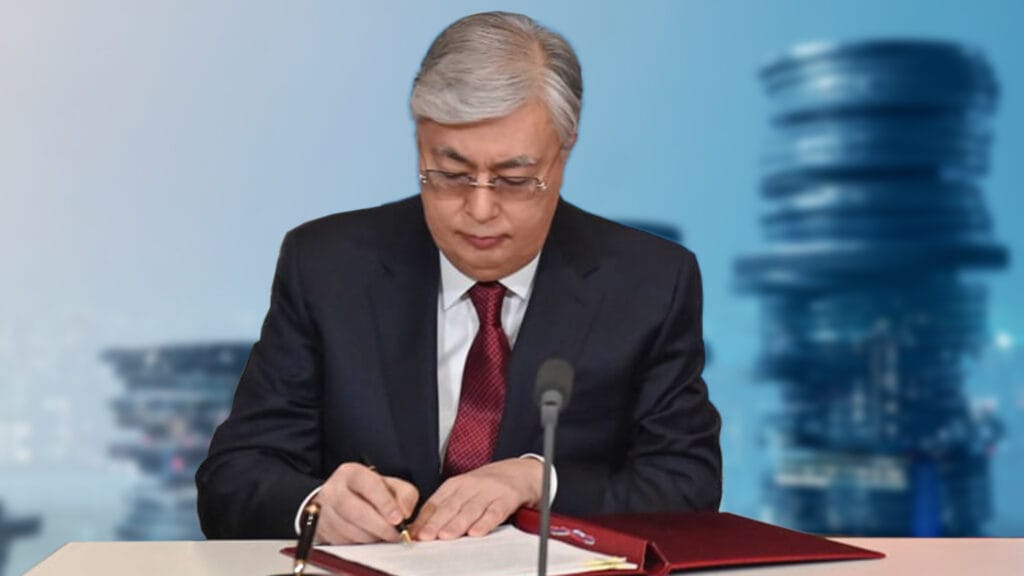 Yesterday, October 16, President Kassym-Jomart Tokayev of Kazakhstan signed an agreement on establishing the Turkic Investment Fund with Turkey, Azerbaijan, Kyrgyzstan and Uzbekistan, according to the source of legal data Paragraph. The law on the agreement hasn't yet entered into force.
Member states of the Organization of Turkic States (Azerbaijan, Kazakhstan, Kyrgyzstan, Uzbekistan and Turkey) made a decision on establishing the Turkic Investment Fund on March 16, 2023. The fund's charter capital is expected at $500 million or $100 million per country. The Mazhilis, the lower house of Kazakhstan's parliament, ratified the agreement at the end of September, while the Senate, the upper house of the parliament, did so on October 5. Similar procedures have been applied to the document in all other member states.
According to Abzal Abdikarimov, the vice minister of the national economy, the Turkic Investment Fund isn't just another popular project but an unprecedented agreement. As the official noted, the agreement is aimed at facilitating interregional projects like the Trans-Caspian International Transport Route (TITR) that involve at least two member states of the fund. The fund is also going to provide funds for small and medium-sized businesses, although the list of recipients of the fund is yet to be prepared. It is going to happen once the executive bodies of the fund are formed.
The government of Kazakhstan will place $5 million in the fund's charter capital next year. This money should be allocated within 90 days after the fund's chair is elected and assumes office at the inaugural meeting. Every member state of the investment fund must allocate $70 million for the organization in the next four years. This is going to be made in four steps: the initial stage of $5 million, the first tranche of $18 million, the second of $23 million and the third of $24 million.
As a result, the founders of the fund will put $350 million out of $500 million of the charter capital. As the senator Lyazzat Rysbekova noted, $350 million will cover paid-up shares and $150 million will be spent on the issued stock.
According to the agreement on establishing the Turkic Investment Fund, each country is going to possess 2,000 shares. Given that every member state will place $70 million in four years, the nominal value of one share will be at $35,000. The remaining $150 million for attracted shares will also be distributed between the five member states at $30 million each.
However, it's not clear what exactly the attracted shares are, who will pay for them and who will own them. The Ministry of the National Economy hasn't yet responded to Kursiv's request to comment on the issue.