Kazakhstan and Kyrgyzstan report traffic jams at their border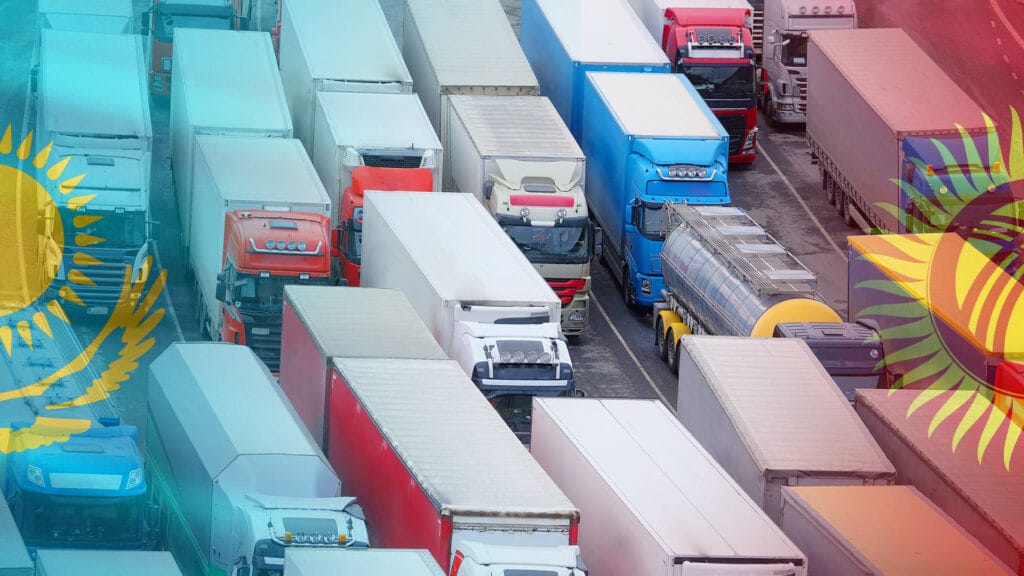 More than 400 trucks stuck in traffic at the border / Photo: Shutterstock
A big traffic jam has emerged at the border between Kazakhstan and Kyrgyzstan. The State Committee for National Security of Kyrgyzstan (GKNB) commented on the situation.
Which border crossings reported traffic jams? According to GKNB, on October 23, more than 297 trucks entered Kazakhstan from Kyrgyzstan through the Ak Tilek border crossing point. (Passenger vehicles and trucks with cement from the Kant Cement Plant aren't included.)
«Even though all necessary measures to increase the capacity of border crossing points have been applied, the Ak Tilek border crossing point reported a big jam of trucks,» the agency said in a statement.
How many trucks are stuck there? As of 12 a.m. October 23, there were 410 trucks in the line of vehicles leaving Kyrgyzstan, GKNB said.
Why did this happen? According to Kyrgyz border guards, the situation is quite common for this season as the volume of exports of agricultural and other products increases in this period.
«Neither the border service of GKNB of Kyrgyzstan nor border officials of the National Security Committee of Kazakhstan have applied any measures restricting the movement of trucks. All border crossing points are operating as usual,» the agency underlined.
As the Kursiv edition wrote in August, more than 600 trucks were stuck at the border between the two countries at the time. Many speculated that these jams were a result of a dispute over water resources between Kazakhstan and Kyrgyzstan, although Kazakhstan denied creating any artificial obstacles to the flow of goods at the border. However, after this information became public, the situation with traffic jams at the border improved.
In turn, in September, Kazakhstani drivers reported huge lines at the border with Russia, where drivers were forced to wait for ten or even more days before entering Russia. According to the National Entrepreneurs Chamber Atameken, the problem was on the Russian side.