KazMunayGas to look into possibility of boosting oil exports to Croatia and other European countries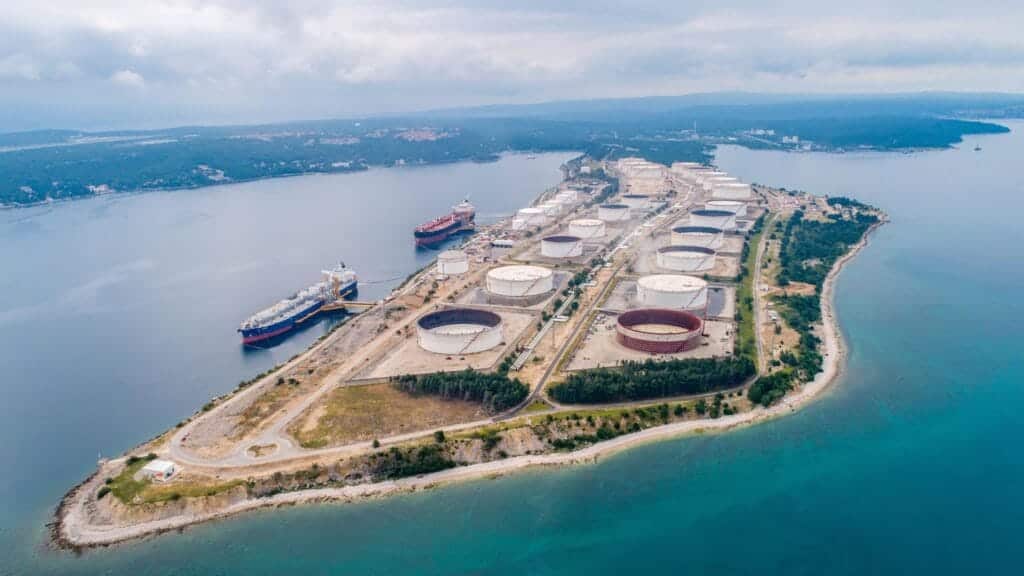 KazMunayGas will look into the possibility of boosting oil exports to Croatia and other European countries / Photo: linkedin.com/company/jadranski-naftovod
According to the Foreign Ministry of Kazakhstan, a delegation from KazMunayGas is going to come to Zagreb, the capital city of Croatia, and Rijeka, one of the country's biggest ports, in order to look into possibilities of boosting Kazakhstan's oil exports.
«In this regard, Jadranski Naftovod (JANAF, the oil pipeline company in Croatia) has shown interest in expanding Kazakhstani oil exports to customers in the Balkan region and Eastern Europe through its Adria oil pipeline in Croatia. The two sides have already agreed to get down to talks on how this route can be used to transport Kazakhstani oil. With this goal in mind, a delegation from KazMunayGas is planning to visit Zagreb, Rijeka and Omišalj Terminal on the island of Krk,» the ministry said in a statement.
On October 19, Kazakhstan's Ambassador to Croatia Akylbek Kamaldinov met with Stjepan Adanić, chairman of the management board of JANAF. During the meeting, the Kazakhstani diplomat pointed out that Kazakhstan is a big oil exporter. Given that almost 70% of the oil produced by the country goes to the European Union, Kazakhstan is ready to look into the possibility of boosting its oil exports to the EU, including Croatia, in order to contribute to easing the global energy crisis.
In addition, the two sides also agreed to establish a working group on energy issues and conduct its first meeting online. The group, which will gather together public agencies, businessmen and investors, will be created within the Kazakhstani-Croatian intergovernmental commission.
Croatian JANAF runs the oil terminal on the island of Krk, an oil refinery in Rijeka and the Adria oil pipeline with a designed capacity of 34 million tons of oil per year and an installed capacity of 20 million tons of oil. About 40% of the oil in the pipeline goes to the domestic market of Croatia and 60% to neighboring countries by transit. In general, the Adria pipeline stretches from Omišalj Terminal in Croatia to Hungary through Croatia and Serbia with branch lines to Slovenia, Bosnia and Herzegovina.
According to the State Revenue Committee of Kazakhstan's Ministry of Finance, over the period from January to August 2023, the country exported 428,800 tons of crude oil to Croatia. For comparison, over the same period Kazakhstan exported 15.7 million tons of oil to Italy, 4.6 million tons to South Korea, 4.6 million tons to the Netherlands, 4 million tons to China, 3.3 million tons to Romania (where KazMunayGas runs an oil terminal, two refineries and a network of gas stations), 2.8 million tons to France, 2.34 million tons to Singapore, 2.07 million tons to Turkey, 1.96 million tons to Greece, 1.6 million tons to Spain and 1.2 million tons to Switzerland. In total, Kazakhstan has exported 47.5 million tons of oil worth $27.89 billion this year.