AMT mine tragedy's toll reaches 42 people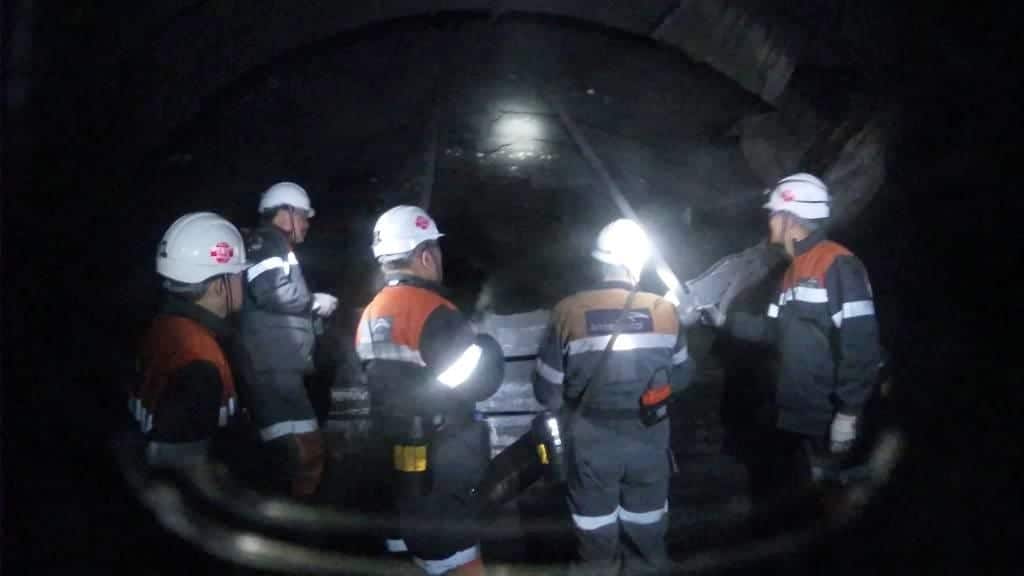 The rescue operation is continuing as four miners are still in the mine / Photo: Ministry of Emergency Situations
According to the Ministry of Emergency Situation of the Republic of Kazakhstan, rescuers have found the bodies of 42 miners after an accident at the Kostenko mine controlled by the company ArcelorMittal Temirtau (AMT).
What is the status of the rescue operation at the mine? According to the ministry, rescuers have found the bodies of 42 people. The search for the remaining four miners is still underway.
Why is the rescue operation so complex? As rescuers reported the search is hampered by debris of destroyed mining equipment and falling ground.
The ministry previously stated that the rescue operation has been slowed by lack of power, absence of access to some waterlogged passages, long distance of passages and debris of destroyed equipment and structures.
Who is involved in search and rescue operations? As authorities said, 55 rescue specialists and 15 pieces of equipment from the Professional Militarized Emergency Rescue Service (Karaganda division) are taking part in the rescue operation. In addition, 21 health workers and seven units of ambulance equipment are staying on the site.
What is the condition of those who survived? After the incident, 28 people were delivered to hospitals of Karaganda, Abay and Shakhtinsk. Twenty-four of them were admitted to hospitals with moderate injuries.
What happened in the mine? The fire started between 42 and 45 sections of the longwall face at the Kostenko mine, causing an explosion that destroyed the mine's telecommunication system and damaged the western, eastern and central blocks of the mine. The shock wave was reported two kilometers away from the mine.
The context. On October 28, a powerful explosion of methane was reported at the Kostenko mine. Thirty-three miners died immediately and 13 were missing. At the moment of the accident, 251 people were inside the mine, and 206 of them managed to leave the mine on their own. Local authorities have launched the rescue operation with 55 rescue specialists and more than a dozen special vehicles involved.
President Kassym-Jomart Tokayev called ArcelorMittal Temirtau, which owns the mine, the worst company in the country's history and demanded a stop to all investment cooperation with it. He visited the region and declared October 29 as a national day of mourning for the miners who died in the Kostenko mine. Tokayev also met with the families and relatives of the victims and expressed his condolences to them.
The government said that it would provide financial support to the families of dead miners and cover the costs of the funeral and education of their children in the country's universities. According to Minister of Labor and Social Protection Svetlana Zhakupova, the government will pay about $852 to $1065 to the miners' children until they reach the age of 18 or 23 if they choose to study at universities.