Kazakhstan government to allocate $25 million for boosting production of REEs and RMs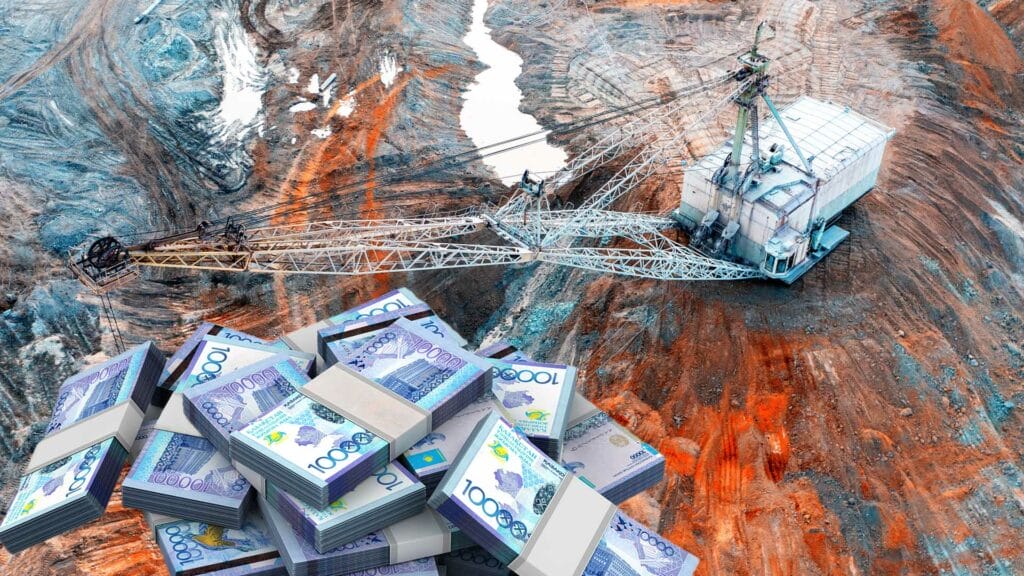 Kazakhstan Government to Allocate $25 Million for Boosting Production of REEs and RM / Photo: Shutterstock
The government of Kazakhstan is going to allocate $25 million to implement a comprehensive plan for the development of the rare earth elements (REEs) and rare metals (RMs) industry in 2024-2028.
«The estimated amount of money needed for project implementation is about $25 million in public funds. We are going to send budget requests to the Ministry of Finance of the Republic of Kazakhstan for proper consideration by the Republican Budget Commission,» the cabinet said in an explanatory note to the draft document that is currently available for public consideration.
Both RMs and REEs are in high demand by the global economy. For example, different industries desperately need rare refractory metals such as zirconium, hafnium, vanadium, niobium, tantalum, molybdenum, tungsten, titanium; rare light metals (lithium, rubidium, cesium, beryllium); rare post-transition metals (gallium, indium, thallium, germanium, hafnium, selenium, tellurium, rhenium); and rare earth elements (scandium, yttrium, lanthanum and lanthanides).
RMs and REEs are vital elements for the green transition and further development of digital, defense, aerospace, medical and other high-end technologies. According to Research Nester, the global market of rare earth elements is going to grow by an average of 8% over the period from 2023 to 2035. On the other hand, the global economy will suffer from shortages of supply for decades.
The Kazakhstani-based Ust-Kamenogorsk Titanium-Magnesium Plant and Ulba Metallurgical Plant are big global producers of titanium and tantalum, respectively. Another entity Zhezkazganredmet used to be the second-biggest producer of rhenium in the world until 2004. Some rare metals are produced as byproducts of basic metal production. Now, President Kassym-Jomart Tokayev wants the cabinet to prepare a plan for how this industry can be developed. He announced this goal during his address to the nation in September.
Kazakhstan possesses extensive reserves of rare metals such as tungsten, molybdenum, beryllium, zirconium, hafnium, niobium, tantalum, bismuth, lithium, cesium and rhenium, as well as rare earth metals: yttrium, lanthanum, cerium, praseodymium, neodymium, samarium, europium and gadolinium. So far, about 600 deposits and manifestations of RMs and REMs have been identified in Kazakhstan.
The most attractive for additional exploration and production are the following deposits of RMs and REMs: Kurumsak and Bala-Sauskandyk for vanadium; Karaotkel, Obukhovskaya, Shokash, Shpakovka, Kumkol, Sabyndykol, Prognoznoe, Gorkovskoye, Berezovskoye, Zayachya, Druzhba and Akespe for titanium and zirconium; Verkhny Irgiz, Kvartsevoye, Verkhne-Baymurzinskoye and Kalai-Tapkan for tantalum and niobium; Yubileinoye, Verkhne-Baymurzinskoye, Bakenny, Belogorskoye, Akhmetkino and Medvedka for lithium; Koktenkol, Drozhilovskoye, Verkhneye Kairakty, Smirnovskoye, Yuzhny Zhaur, Zhanet, Batystau, Akshata, Karaoba and Baynazar for molybdenum and tungsten; Nurataldy and Darat for beryllium and Akbulak, Kundybay, Verkhnee-Espe, Moyynkum, Akdala, Talairyk, Melovoe, Tomak, Taibogar and Tasmurun for rare earth elements.
The draft comprehensive plan suggests that companies operating at some deposits of molybdenum and tungsten, phosphorites, vanadium, titanium and zirconium and fossil coals may also produce rare earth elements as byproducts. So far, Kazakhstan produces only titanium, zirconium and molybdenum even though there are many other rare elements in its books. Titanium mining is carried out by the Ust-Kamenogorsk Titanium-Magnesium Plant, which produces high-quality titanium sponges. Extraction and enrichment of zirconium ore and molybdenum ore are carried out by Expoengineering and KAZ Minerals Bozshakol, respectively. Kazakhstan exports both zirconium and molybdenum concentrates.
There are some REEs and RMs in man-made mineral formations created by big mining and chemical companies. Analysis has shown that these formations can be commercially viable for producing REEs and RMs. According to the State Register of Mineral Reserves, 31 out of 41 such objects have been transferred to the market. For example, SARECO processes man-made mineral formations and produces a collective concentrate of REEs and flux of scandium for exports. The remaining man-made mineral formations in Kazakhstan are still in the research stage.
In addition, REEs and RMs might be produced from electronic waste, although there are currently no e-waste recycling or disposal companies in Kazakhstan. According to the United Nations Institute for Training and Research (UNITAR), the volume of e-waste in Kazakhstan will grow from 136,100 tons in 2019 to 432,000 tons by 2050. That's why it's worth considering persuading REE and RM-producing companies to participate in the proper disposal and recycling of e-waste.
In September 2023, Chairman of the Committee of Geology of the Ministry of Industry and Construction Yerlan Akbarov said that the Department of Subsoil Use would offer 12 plots with REEs in an auction. In June, Chair of Kazatomprom Yerzhan Mukanov announced that the company expects to obtain concentrates of rare metals like tantalum, niobium and beryllium from the Verkhny Irgiz field in the Aktobe region in 2027.