Polymetal boosts production of gold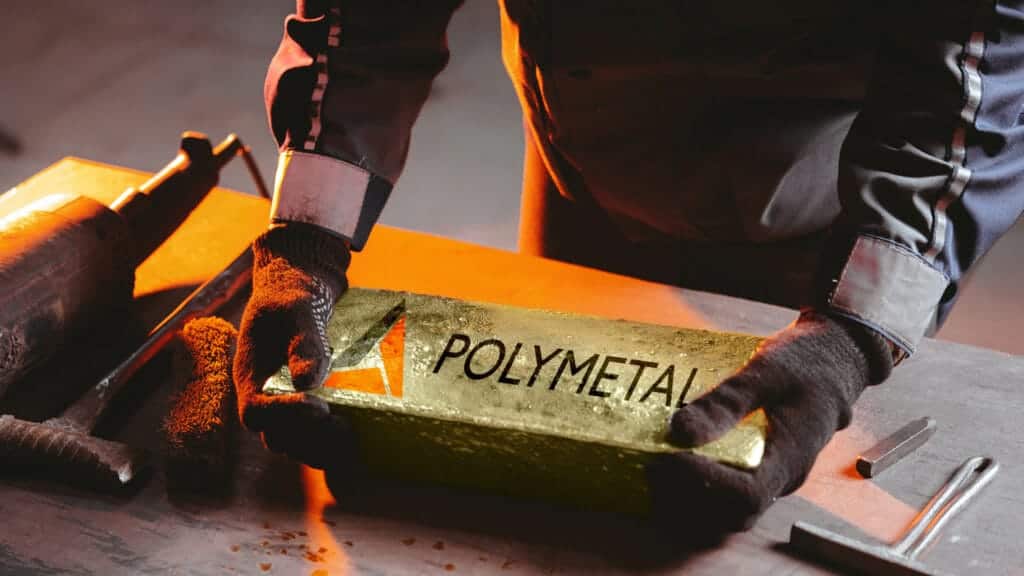 Over the period from January to September 2023, Polymetal boosted production of gold by 6% / Photo: Shutterstock and Wikimedia Commons
Over the period from January to September 2023, Polymetal International plc produced 1.272 million ounces of gold equivalent, a 6% increase over the same period last year.
«Over the first nine months of 2023 our production increased by 6% to 1.272 million ounces of gold equivalent (340,000 ounces in Kazakhstan and 932,000 ounces in Russia) compared to the same period last year,» the company said in a statement.
The company's output in Russia has risen by 14% to 932,000 ounces and by 10% to 340,000 ounces in Kazakhstan.
«After a seasonal decline in working capital and selling part of our gold bar reserve, we managed to restart generating of positive cash flow in Q3. Currently, we are continuing to work on implementation of our annual production plan and sales of our stocks,» CEO of the group Vitaly Nesis said.
In Russia, Polymetal sold 826,000 ounces of gold (+29%) and 310,000 ounces in Kazakhstan (-11%). As a result, the company's revenue in Russia increased by 36% to $1.547 billion and declined by 4% to $602 million in Kazakhstan. More generally, the company's sales have grown by 15% to 1.136 ounces, while its revenue increased by 22% to $2.149 billion.
Polymetal also reported that its EBITDA grew by 60% to $995 million. (The rate decreased by 15% to $301 million in Kazakhstan, while in Russia surged by 161% to $694 million.) This growth was driven by increased revenue and fewer operational costs in Russia thanks to the weakening of the ruble exchange rate.
The company's net debt decreased by 3% to $2.326 billion as of the end of September (the rate dropped by 57% to $120 million in Kazakhstan and grew by 4% to $2.206 billion in Russia). The decrease followed the positive dynamic of free cash flow which in turn was caused by a seasonal factor, a decline in finished good stock, fewer costs and dollar-denominated ruble debt against the backdrop of the long-term positive currency exchange rate.
The company has confirmed its production forecast for 2023 in the amount of 1.7 million ounces of gold equivalent (1.2 ounces in Russia and 500,000 ounces in Kazakhstan), its TCC and AISC in the amount of $950 to $1,000 per ounce of gold equivalent in Russia and $1,300 to $1,400 per ounce of gold equivalent in Kazakhstan. At the same time, the actual costs still depend on the current exchange rate of the ruble and tenge to the US dollar. The exchange rates are quite important indicators that affect the operational expenditures of the group denominated in local currencies.
In October, some media outlets reported that Komarovskoye Mining Company, a subsidiary of Polymetal International plc, would obtain 18 hectares of land in the Zhetikara district of the Kostanay region for mineral exploration.
On October 2, Polymetal International plc was included to the AIX Qazaq Index, which currently consists of the following stocks: Kaspi (15%), Halyk Bank (15%), Kazatomprom (15%), KazMunayGas (15%), Polymetal (15%), Kcell (6.84%), Kazakhtelecom (6.47%), Central Asia Metal (4.76%), KazTransOil (4.58%) and Bank CenterCredit (2.36%).
Polymetal, which was previously registered on the British island of Jersey, produces gold and silver in Kazakhstan and Russia. The current goal of the company is to increase the liquidity of its shares on AIX to the level of liquidity on the London Stock Exchange before its delisting, Nesis said at the end of September.
«Despite some improvements in the stock's liquidity, it is still much lower than what we had before delisting from the LSE. Therefore, our long-term plan is to restore our liquidity to the same level as we once had or at least close to it. Of course, it would require significant investments into negotiations with investors, attracting rating coverage from brokerage companies and investment banks, so I think we are going to spend the next two years on scrupulous but necessary work,» he told journalists at the sidelines of an official ceremony of redomiciliation to the AIFC and transfer of the initial listing from the LSE to AIX.
Last month, the average daily volume of transactions with the company's shares on AIX was about $150,000 ($805,000 at its peak) compared to $64,000 during the period when the company was still listed on the LSE.
Polymetal International plc announced the finalization of its delisting from the LSE when AIX became its sole trading platform at the end of August.
Before that Nesis also talked about his plan to sell Russian assets within six to nine months. As he noted at the time, the vast majority of shareholders gave their preliminary consent for the deal. The largest shareholder of the company is ICT Group (23.9%) by Alexander Nesis (sibling of Vitaly Nesis), followed by BlackRock Inc. (9.9%), Fodina B.V. (3.3%), top executives and managers (0.9%) and both institutional and private investors (62%).