Talent and infrastructure: what will ensure long-term growth of FRHC stock value?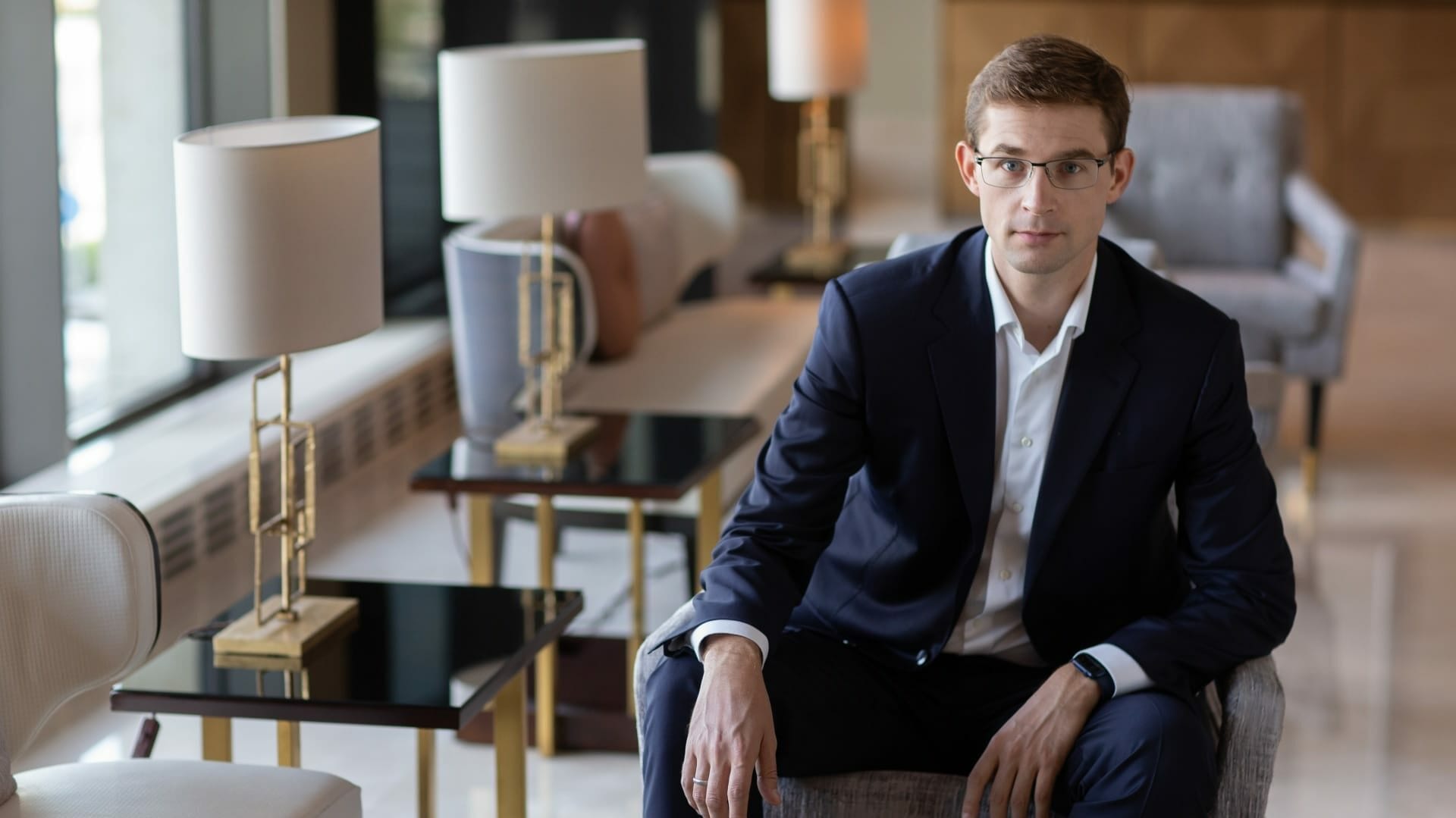 Op-ed of Timur Turlov, CEO and majority shareholder of Freedom Holding Corp / Photo: Valery Ayapov
The last six months have been like a roller coaster ride for the global stock market. First, the key indexes soared close to their record highs rebounding from pessimism related to the COVID-19 pandemic, but then plunged to the levels from which they started. The modern world faces many challenges as geopolitical uncertainty is compounded by the negative effects of high inflation, low predictability of monetary policy, and other negative factors. They are in abundance in the current global economy.
Freedom Holding Corp. is experiencing all of these challenges both short-term and long-term along with the U.S. stock market. However, in addition to all those common market challenges, FRHC has experienced a wave of information attacks. Even though we have coped with all these challenges with great confidence, Freedom continues to strengthen all facets of the holding's business in order to boost its resilience to external factors.
Last week, we held a meeting of the Freedom Holding Corp. board of directors. In addition to the standard BOD meeting procedure, we decided to hold a strategy session attended by the heads of the leading business areas. They shared their current results and long-term vision of the future.
The modern world has become faster; companies are now bigger and so is the prize for the winner. Those who develop new technologies obtain results in a more rapid way. For example, Facebook took months to gain its first hundred thousand users, while Clubhouse did so within a few weeks. The real treasures of today are data and talent, rather than capital, land or natural resources, as it was in the past.
Moreover, global and regional regulators are falling behind the high speed of changes around the world. This is becoming even more complicated due to some global problems like the international system of payments. Against this backdrop, the value of the financial infrastructure and the ability to connect clients and businesses from different countries is growing tremendously.
We are witnessing the active penetration of digitalization in all financial products we offer to our clients starting from banking and insurance to brokerage and lifestyle services. Both Kazakhstan and our company have a unique position: we can and must integrate our business lines and regions of presence to deliver value for customers all over the world. In addition to infrastructure, this business model requires the synergy of data that each business line of FRHC has collected.
We are creating an ecosystem, and this ecosystem knows our customers better, so we can save money on credit risk assessment and as a result lower our rates and draw clients from competitors. Also, when we operate within the ecosystem we can better understand and predict customers' behavior offering them better products and reducing costs related to expanding the client base.
When it comes to geographical expansion, we want to rely on the flexibility and scalability of our products. FRHC bets on technology that can let us rapidly deploy businesses in any jurisdiction by connecting them to the infrastructure that has already been built.
Even though we are going to enter new markets this doesn't mean that our projects in Kazakhstan are going to take a back seat. Our country remains the core market for FRHC and creating value for the people of Kazakhstan will be our top priority.
Currently, we see a huge demand for high-quality, affordable and reliable communications from Kazakhstanis, which is why the development of a new 5G mobile operator is going to be our most important and capital-intensive project in the coming years. We have no doubt that this project will be successful and this confidence is quite rational. We are going to use up-to-date technologies and our costs will be lower compared to competitors. This means that the price tag for our customers will also be lower.
Construction of any complex and important infrastructure requires a lot of investment. However, the cost of its proper maintenance would be much higher. FRHC, an American company with its core business in Kazakhstan, also spends a lot of money on costs related to regulatory issues. However, we can't just be another local company; Freedom's strength is in its ability to integrate different products. Therefore, one of our most important tasks now is to improve and coordinate compliance policies both nationally and internationally. Ineffective compliance can kill a business; effective compliance will make it a winner.
The last but not least element of our success is human capital, our talents. We have formed one of the best teams both within the entire holding and within individual business areas.
It seems that all the ingredients of success have come together, so all that is left is just to say good luck!